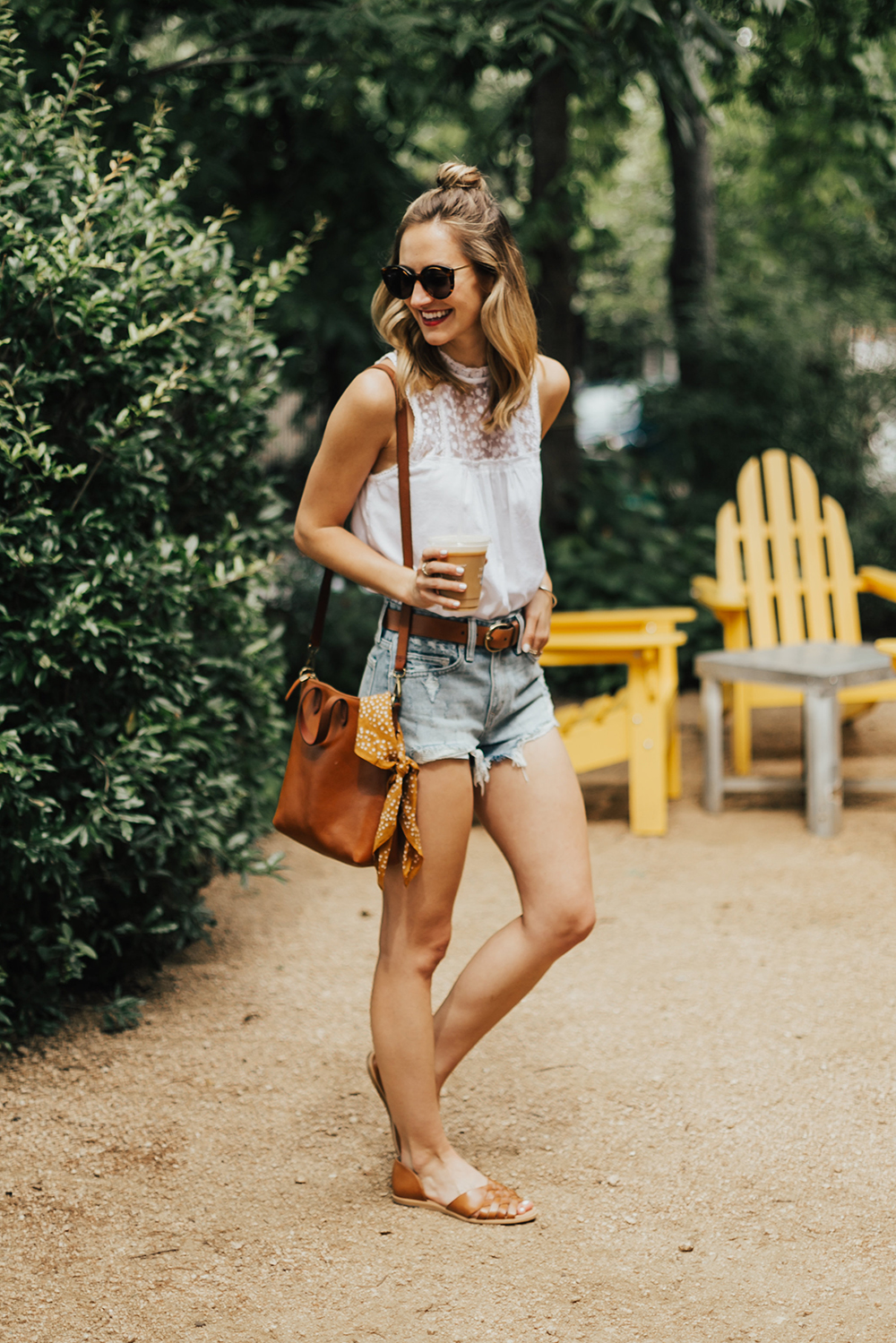 Hello, summer! Cutoff shorts, a pretty lace tank, the cutest summer flats and of course, a little iced coffee to cool me down! Spilling the details on this casual, everyday look…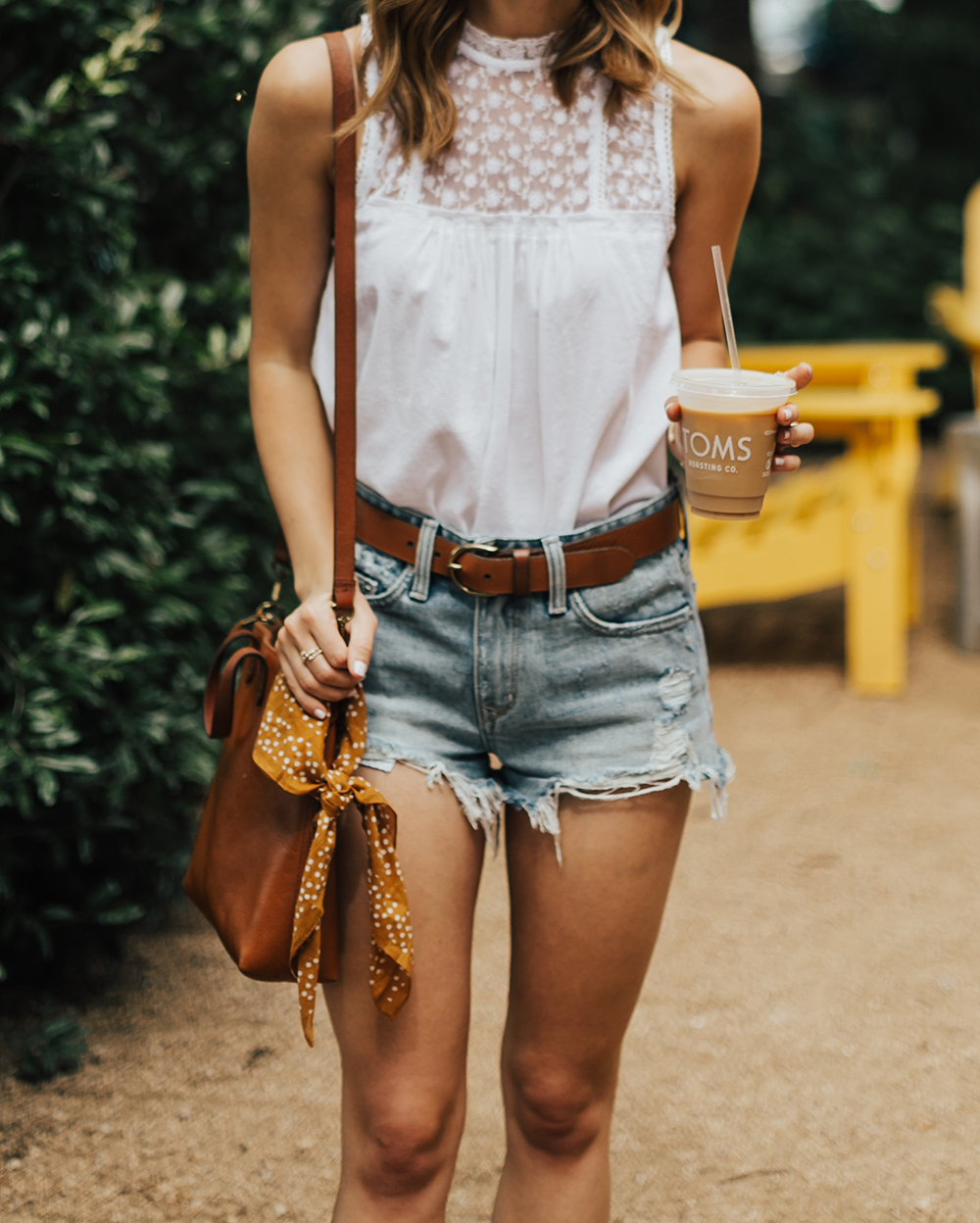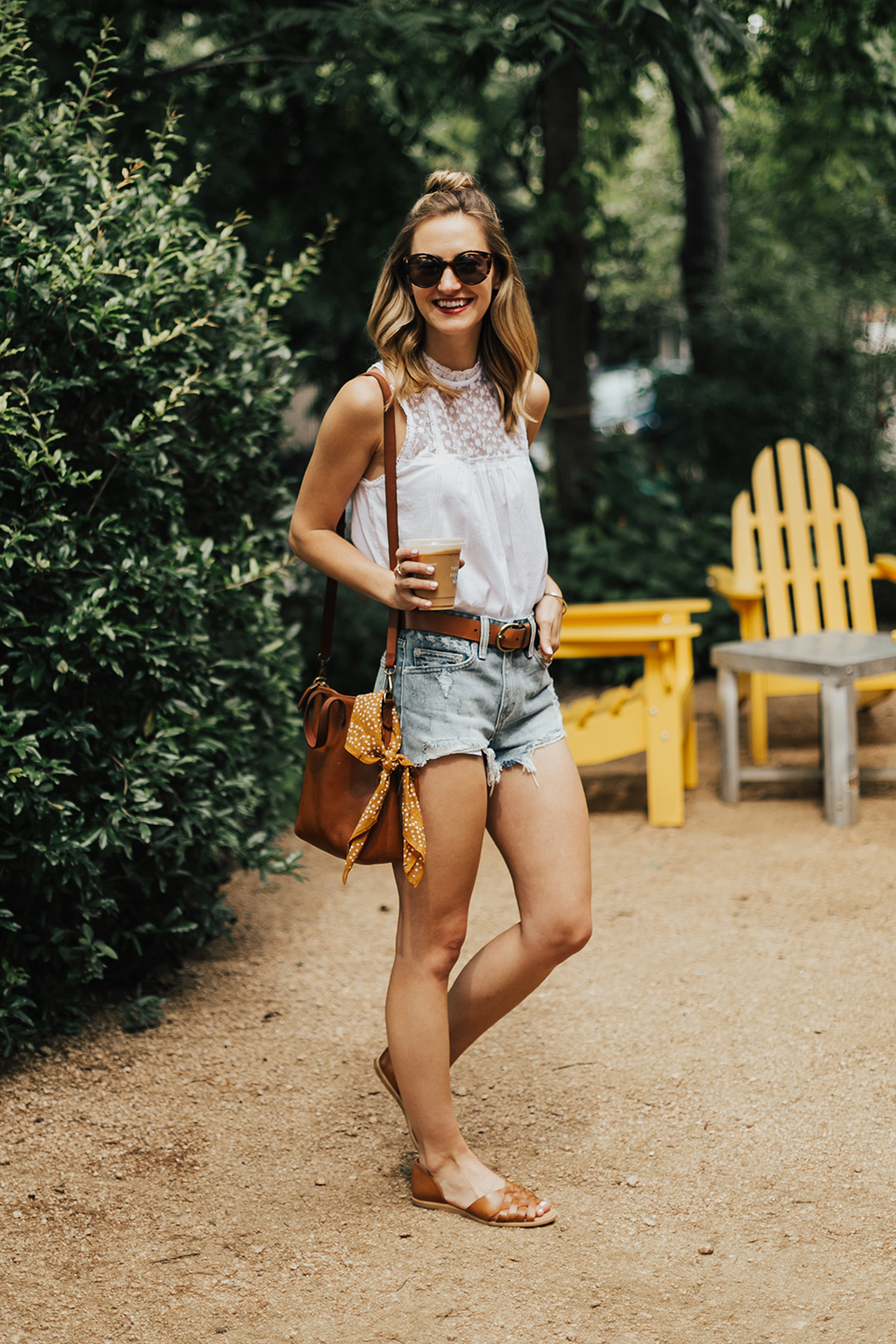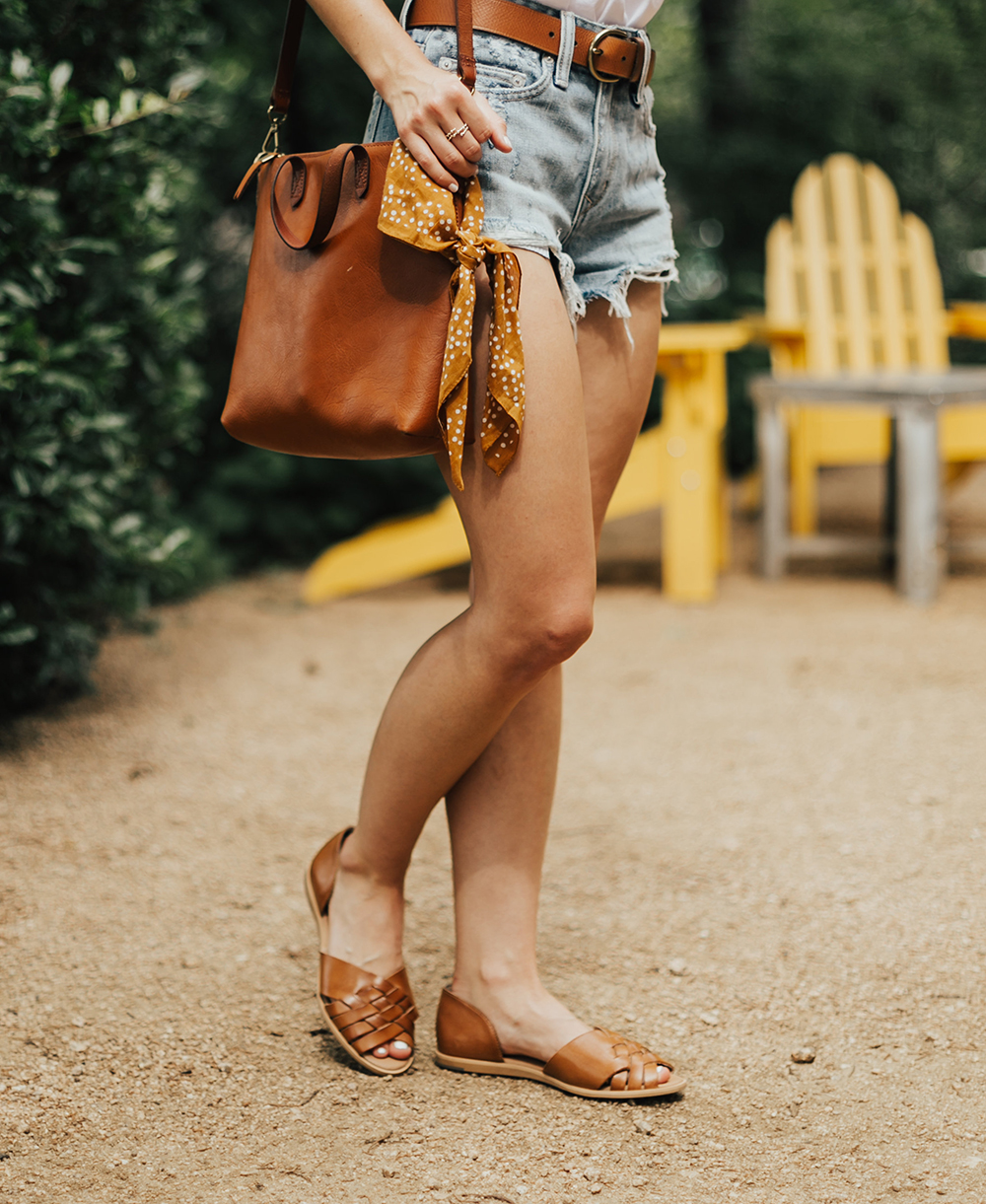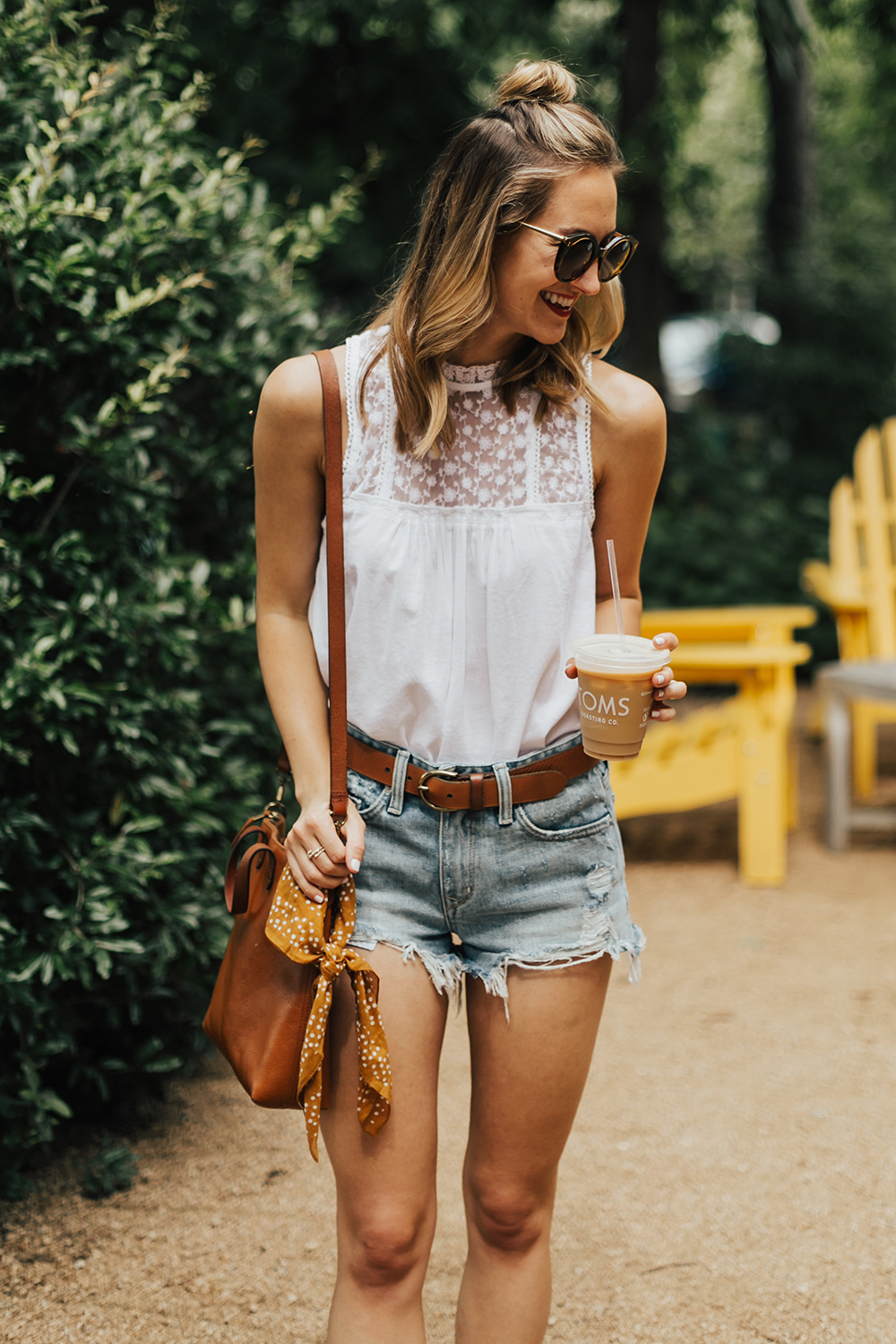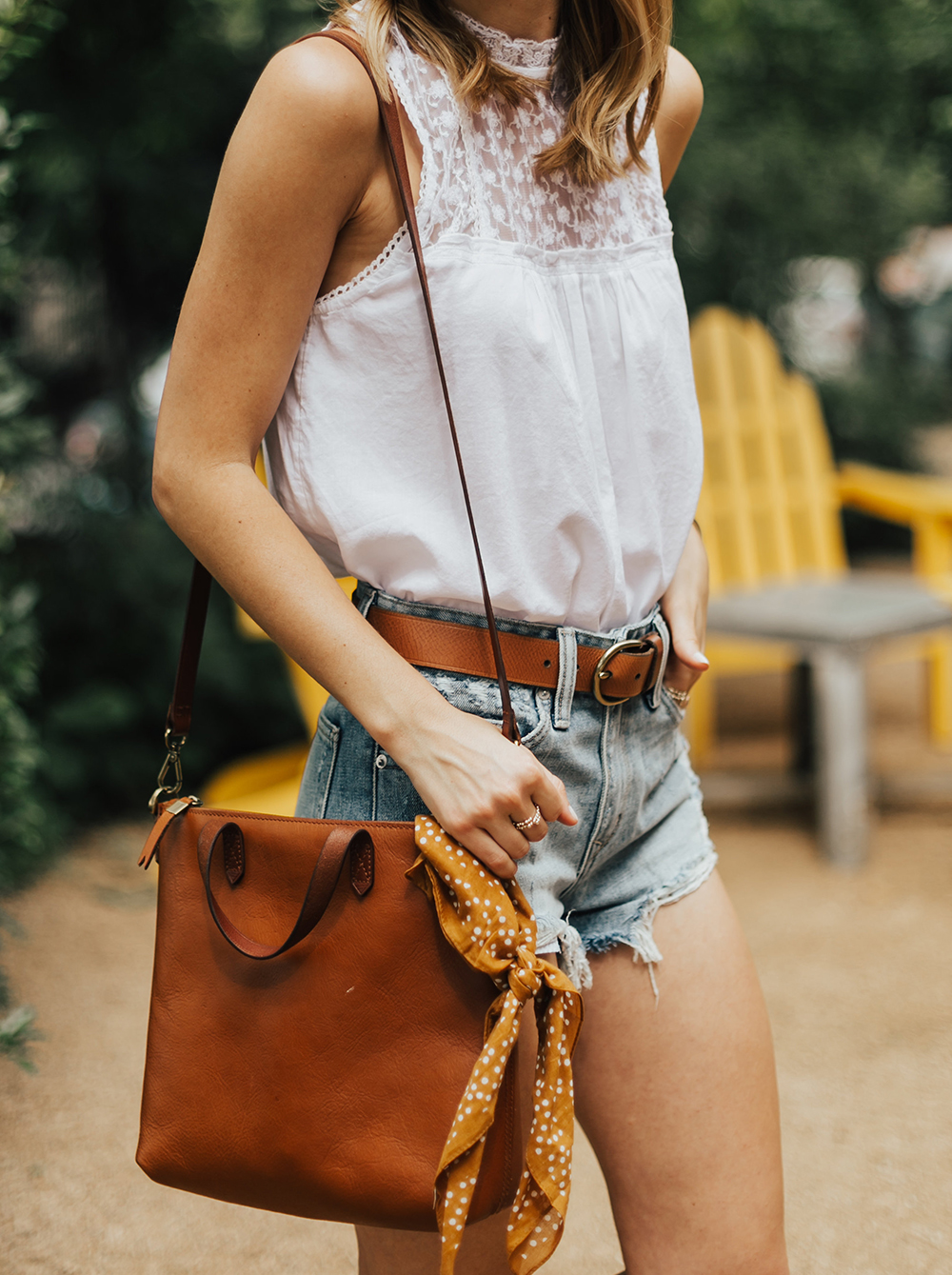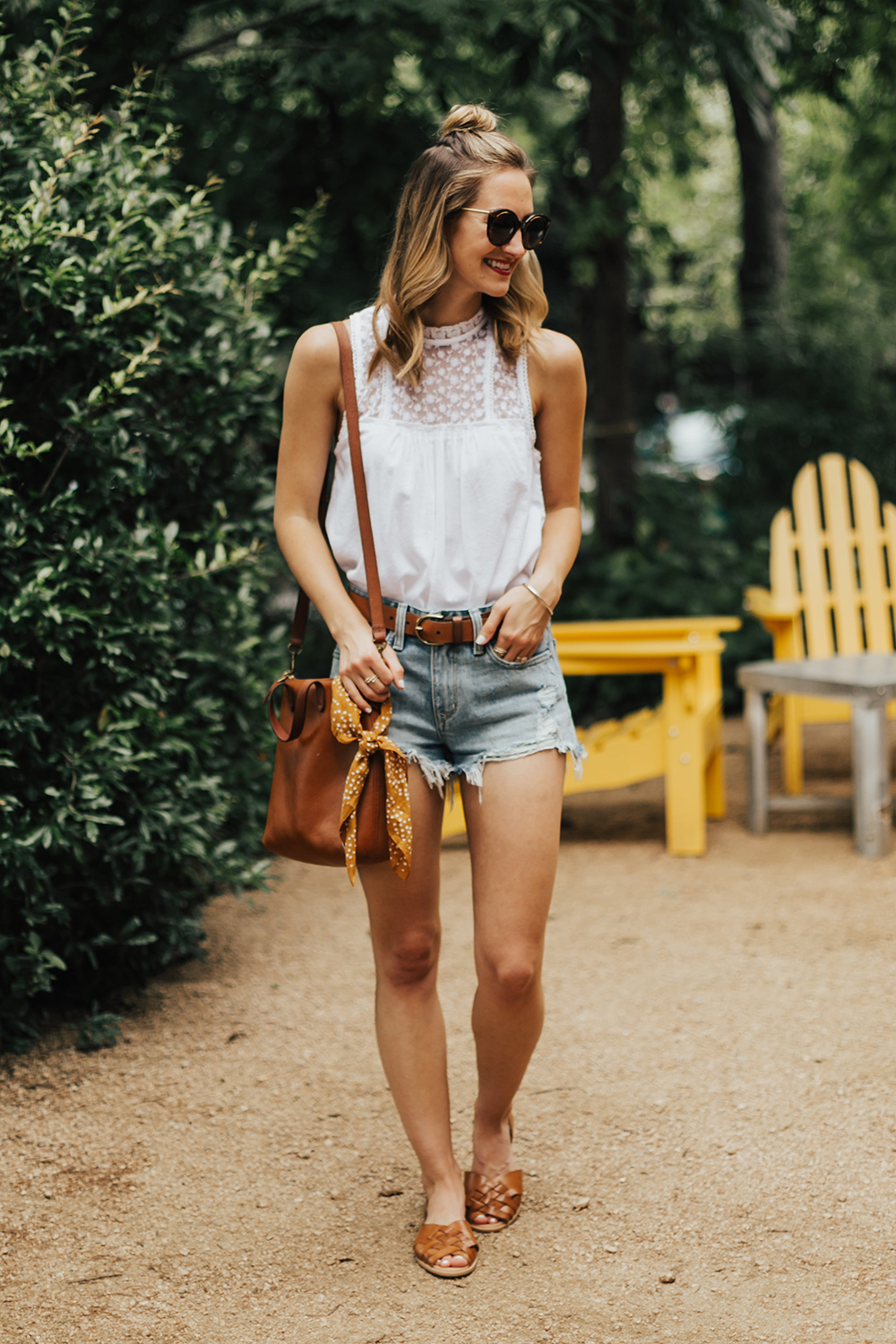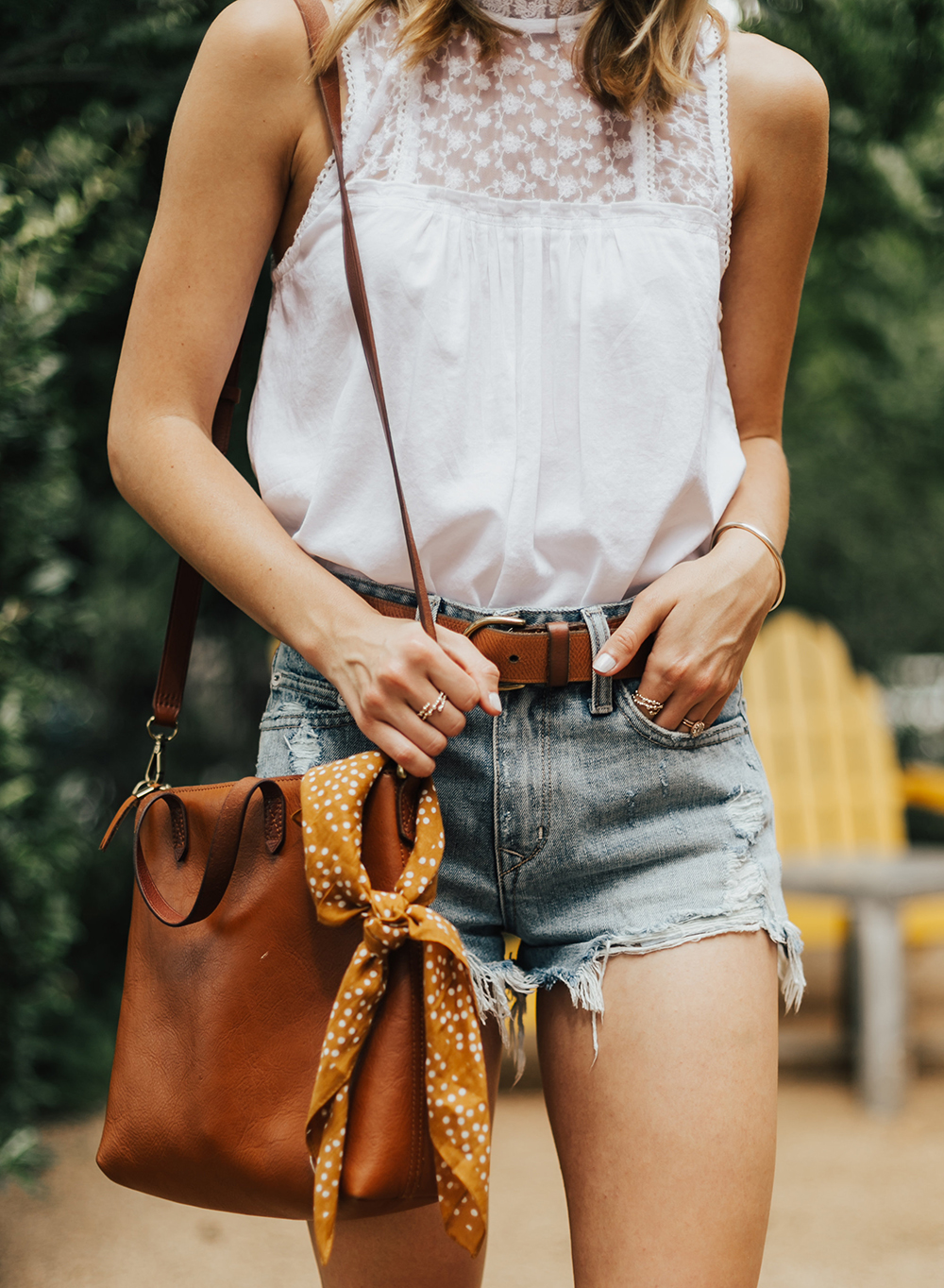 I'm always up for a midday coffee run, especially when it's to Tom's Coffee Roasters (yep, same brand as the shoes!) over on South Congress Avenue. "SoCo" is probably my favorite street in Austin…but only on the weekdays haha, this city has grown so much that it becomes too crazy and touristy over the weekend (…which is awesome and fine, I just prefer to find a parking space and not stand in a line around the block for a cup of coffee, ya know.. 😉 ). Ps. If you visit ATX or live here and haven't stopped in, I highly recommend it! Seriously the cutest little bungalow coffeehouse!
I recently wrote about these shorts in my latest "5 Favorites" post (…where I shared my 5 favorite pairs of denim shorts for summer), and as you can see, these are seriously CUTE! They're that perfect "effortless" look, but also give you full coverage from behind (I feel like I have to mention this aspect because so many shorts these days are TINY and basically only cover half your butt…so strange!) while also being super trendy and cool with the distressed details. They fit true to size for reference and are by Lovers & Friends from REVOLVE. I am a HUGE fan of this brand for denim, their pieces fit beautifully and are amazing quality. I've had these shorts for two years now! Now I'm patiently waiting for the black and white colors to come back in stock…
My top is by Hinge and it's such a simple, classic and pretty summer staple. This one could easily take you straight to fall by layering up a cozy cardigan or an olive utility jacket. (I know I know, it's currently 100 degrees in Texas and I am talking about "fall fashion"…but in all seriousness, this little top is versatile!). As for more ways to dress it for summer, swap the shorts for a cute mini skirt or some high rise jeans and throw on your favorite sandals (or heels!).
Finally, my darling leather flats are by Seychelles and I am LOVING these! They're quickly becoming a staple pair of shoes for anything from coffee runs, home decor shopping (…which has nearly become a daily activity for me…god bless my bank account, ha!). They take a couple of wears to break them in, but once you do, they're amazing!
Hope your week is off to a fabulous start! XO
**Photos by Brandon Hill Photography
top – HINGE / shorts – REVOLVE / handbag – MADEWELL / sunglasses – SHOPBOP / shoes – SEYCHELLES / belt – MADEWELL / scarf – MADEWELL

SHOP MORE SUMMER LOOKS