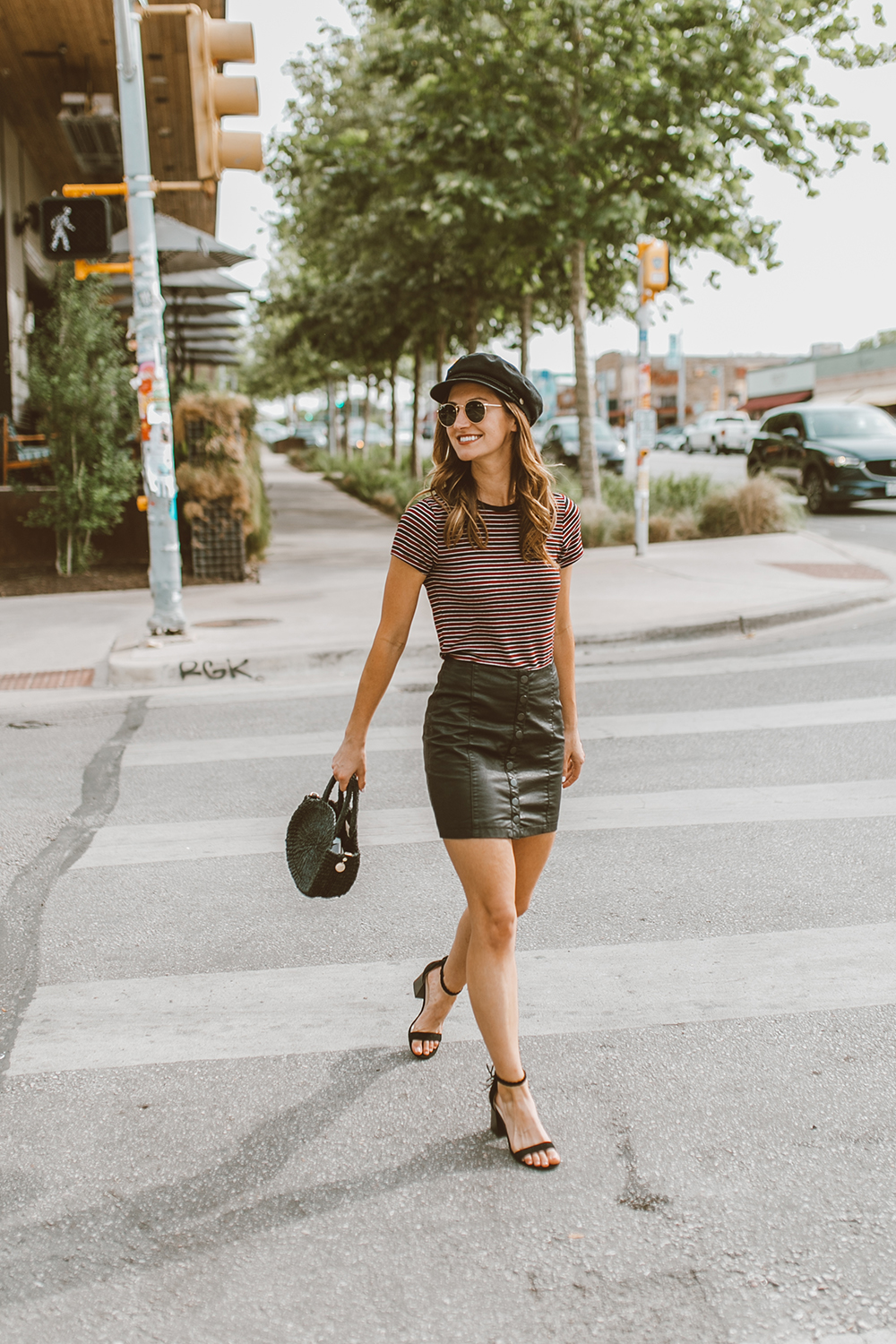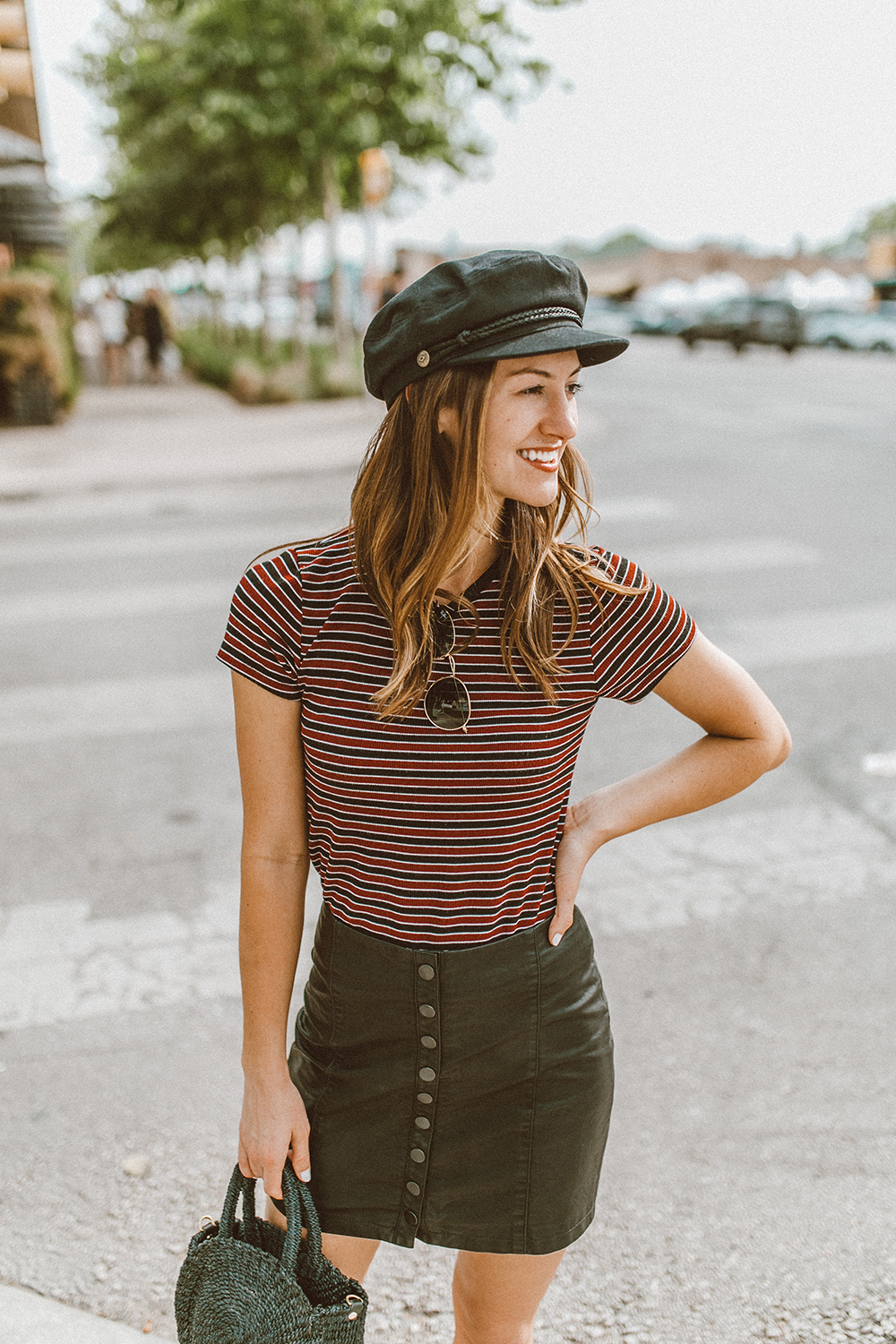 I think my hat racks are officially overflowing…and I am not slowing down anytime soon! 😉 Y'all know I loooove me a good boho fedora hat (this one is my go-to), but I'm pretty darn excited to add the fisherman's hat trend to my rotation! It's small, it's chic, it can feel dressed up or casual…BIG fan over here. I feel like I've been pinning this hat for months (Pinterest is my very favorite for outfit inspiration! You can follow me here), and I had some fun styling this look for a fun, funky  date night outfit. True story: Blake LOVED this outfit! He isn't always super vocal about what I wear (…let's just say I got a flatline when I wore my overalls in Japan, haha!), but he was definitely into this one. Atta way! 😉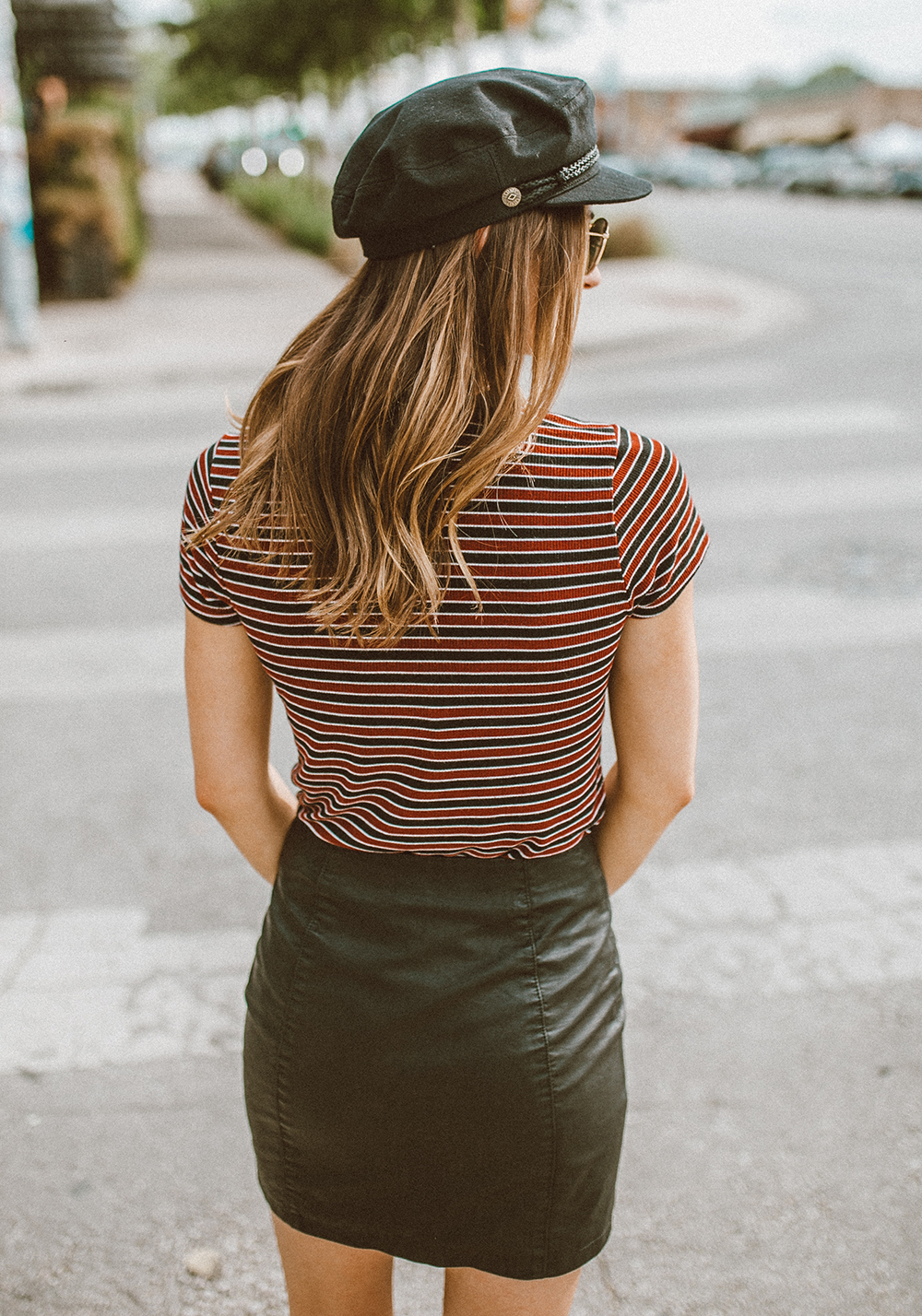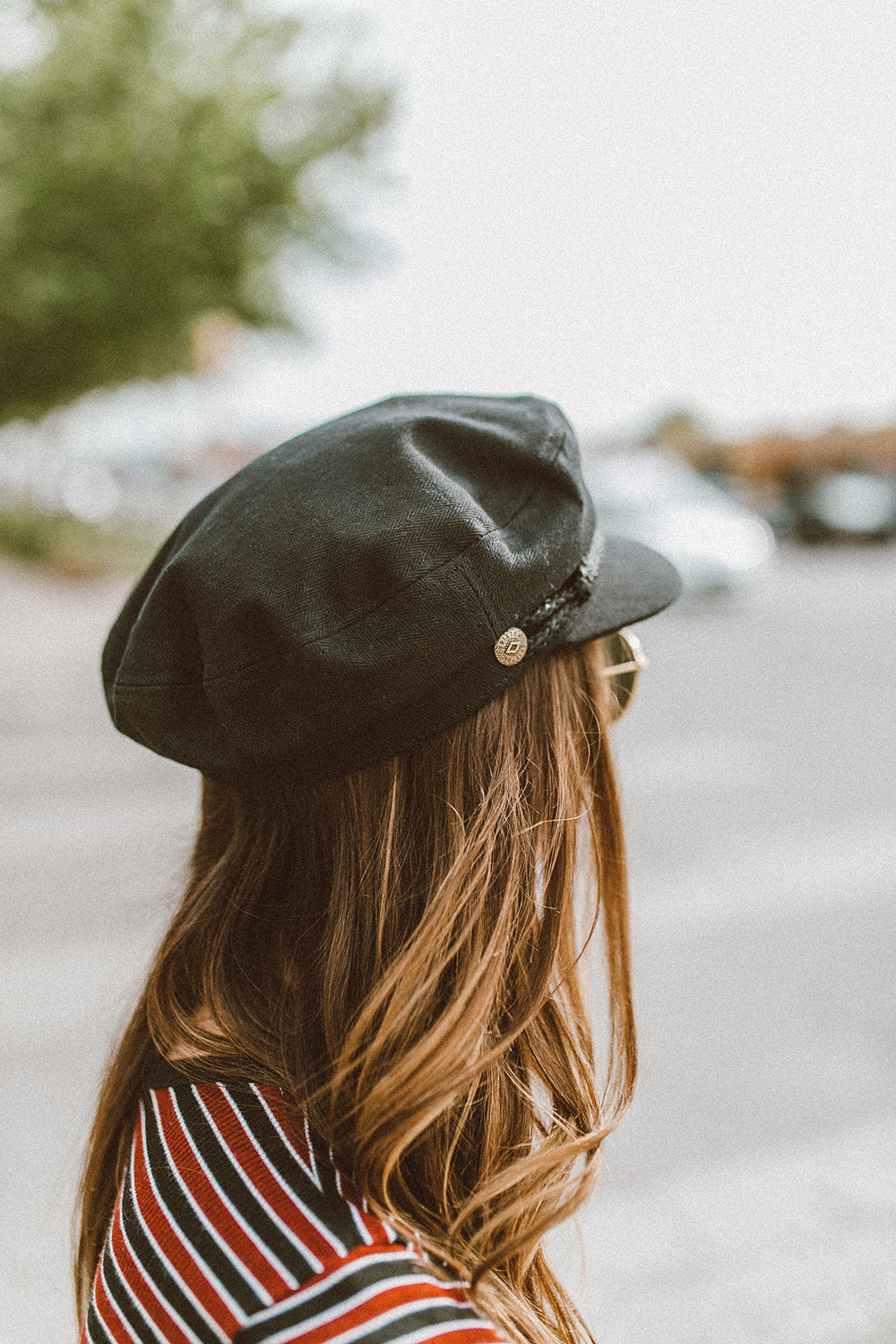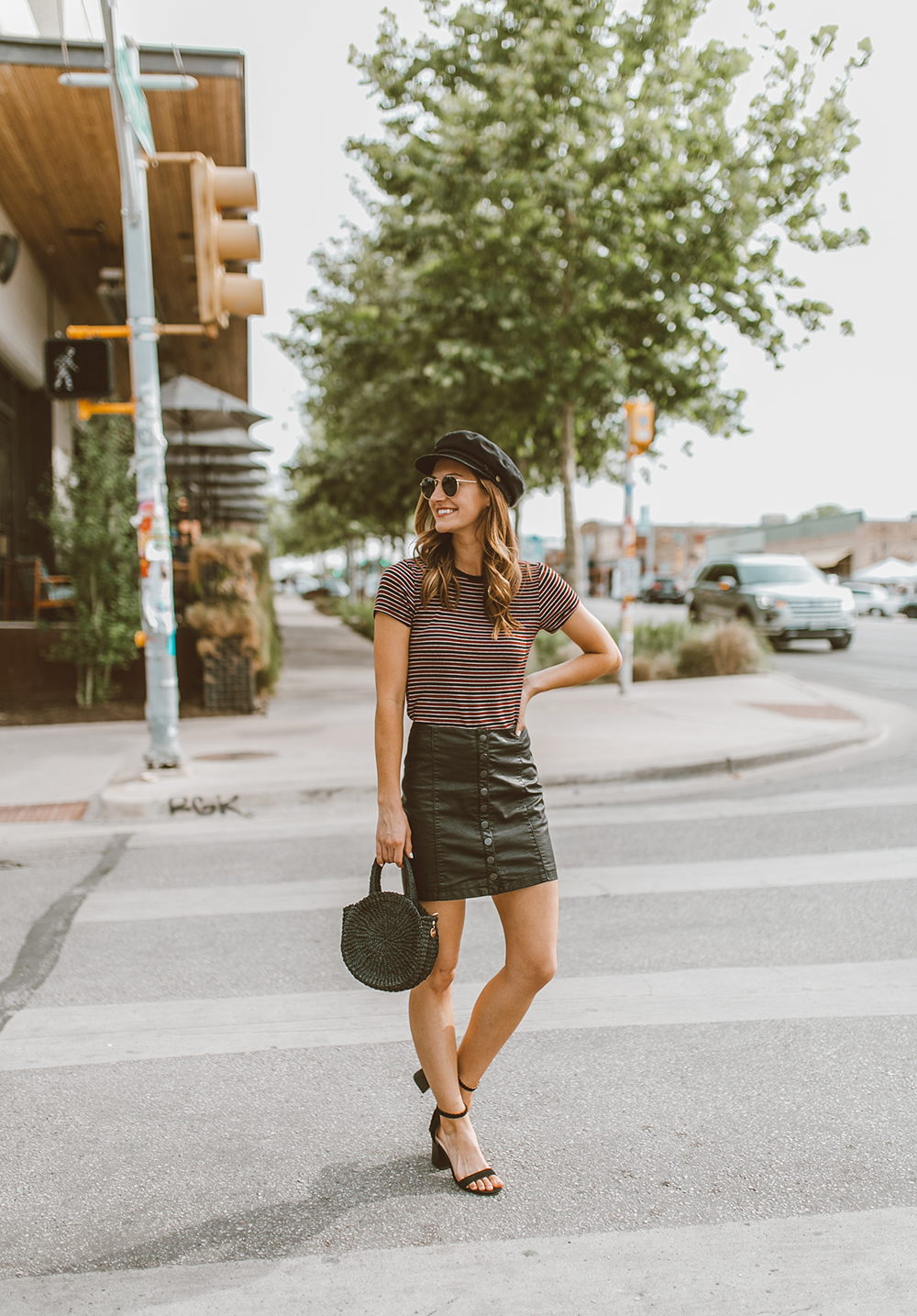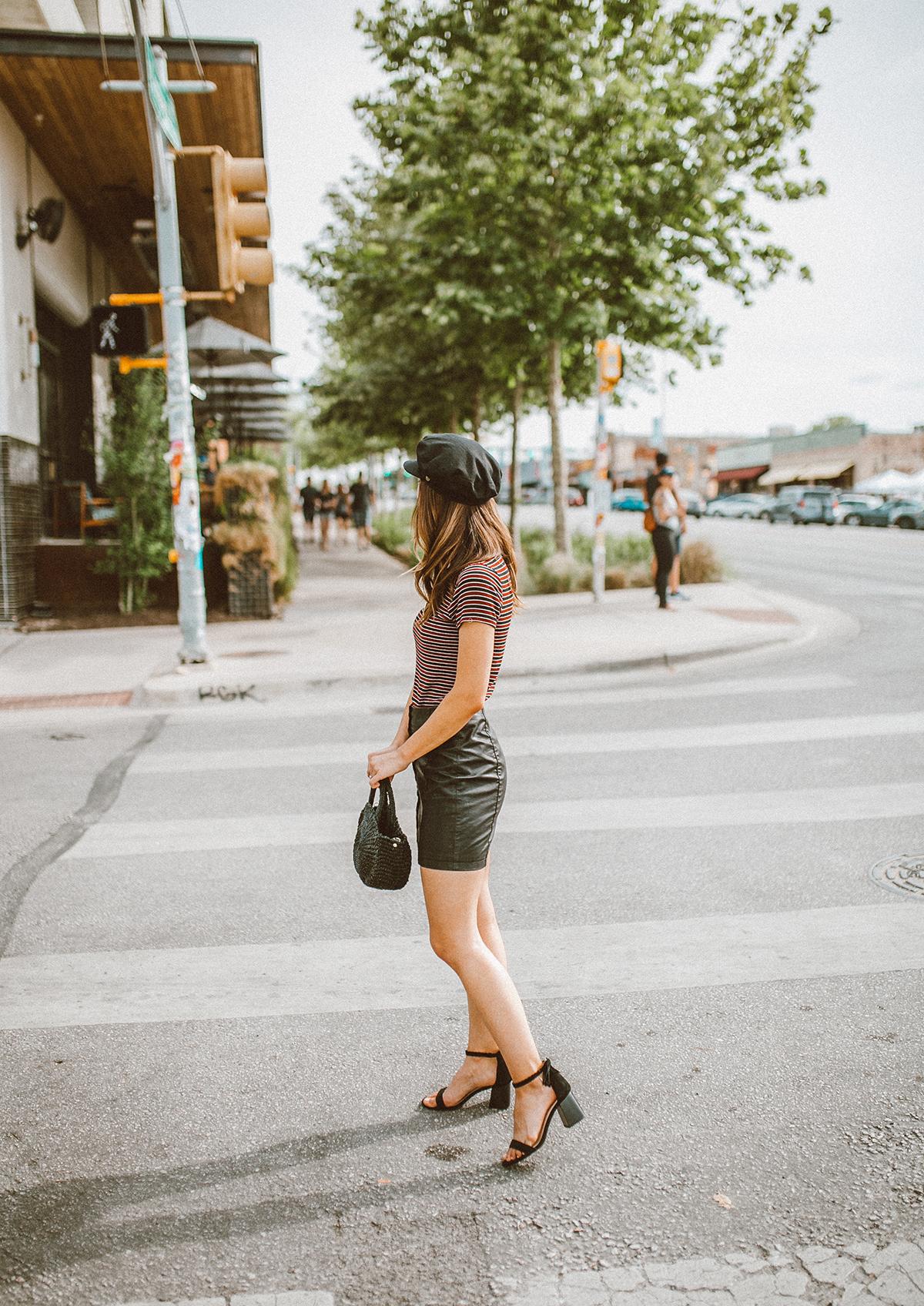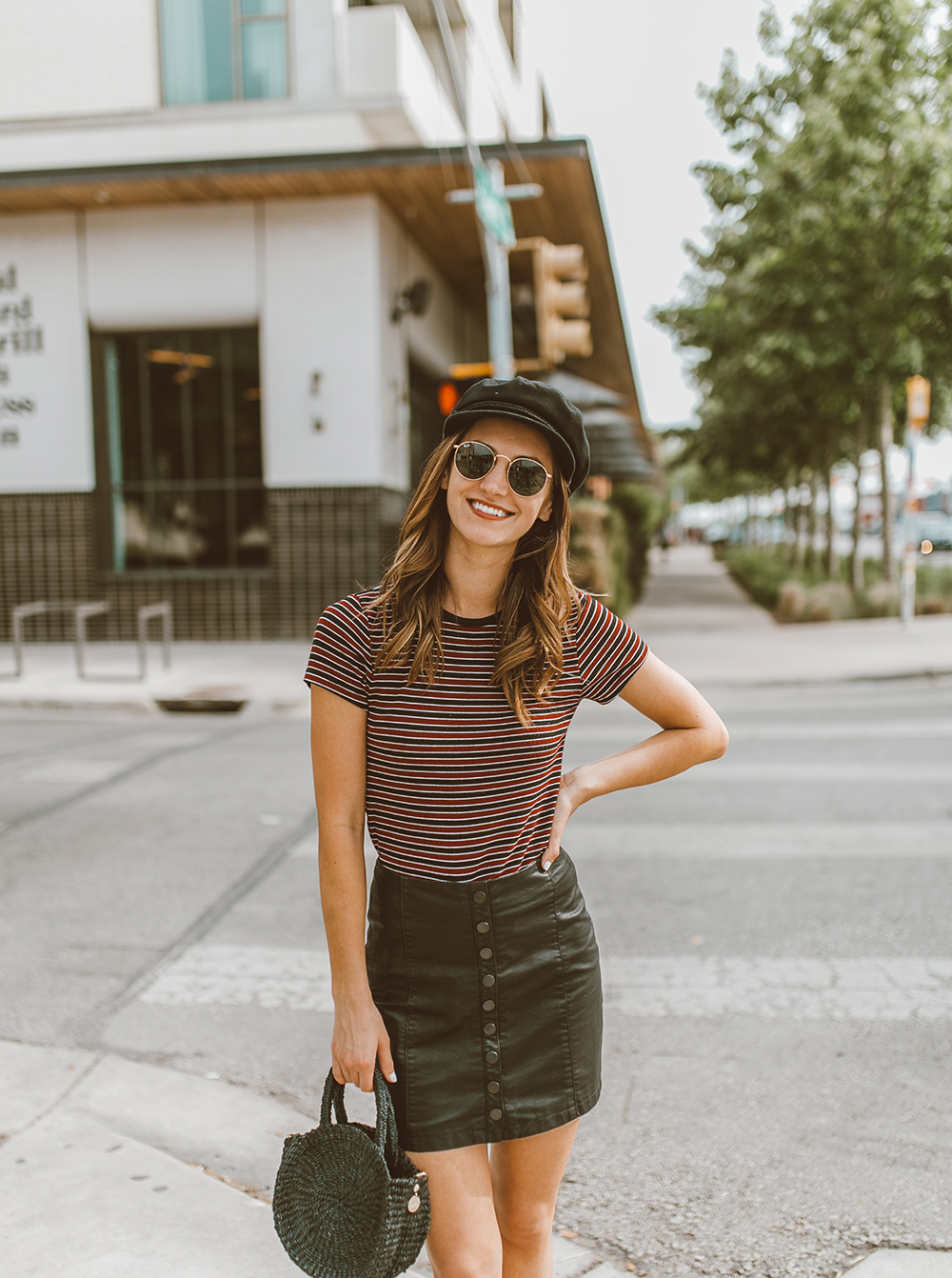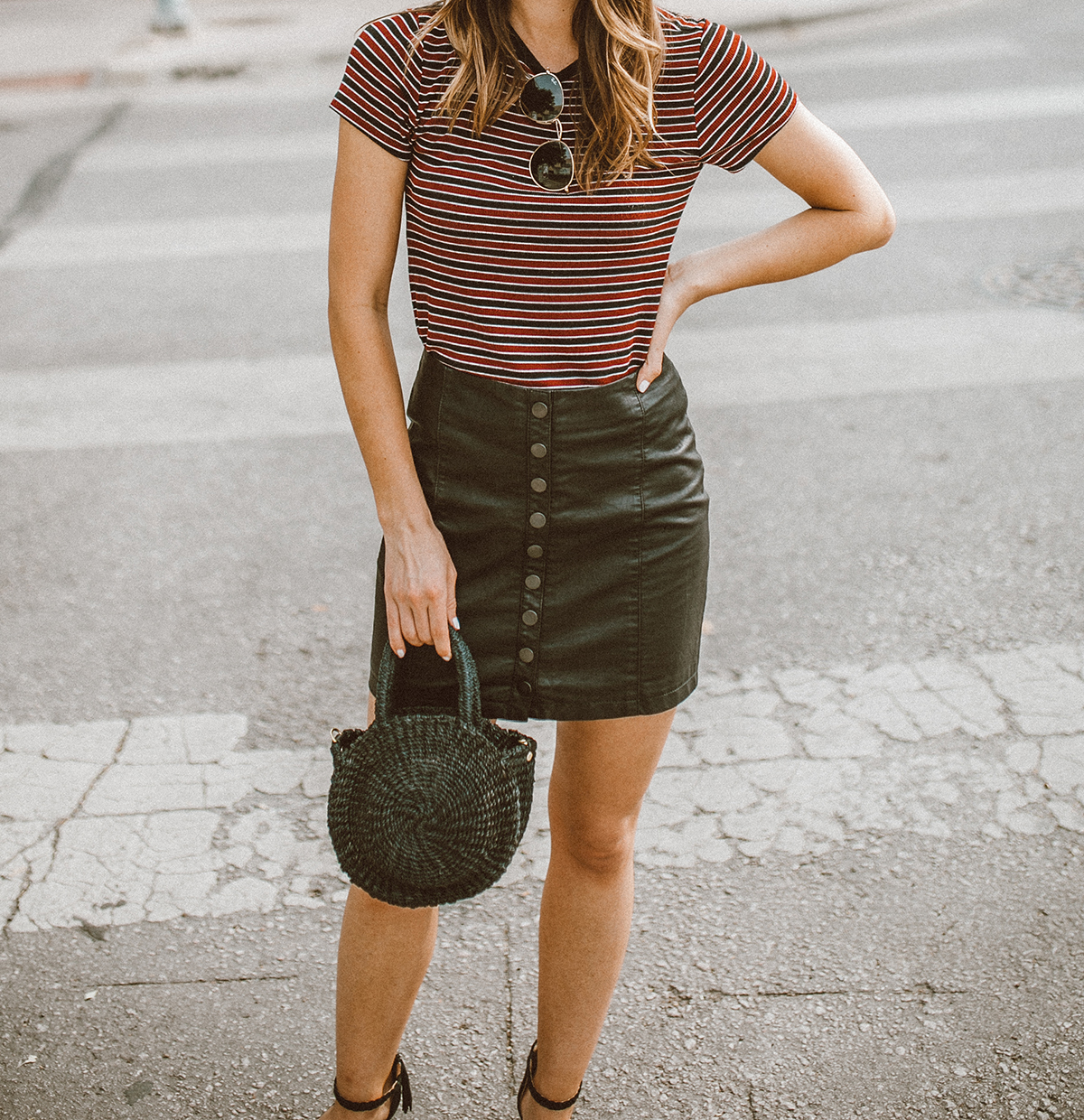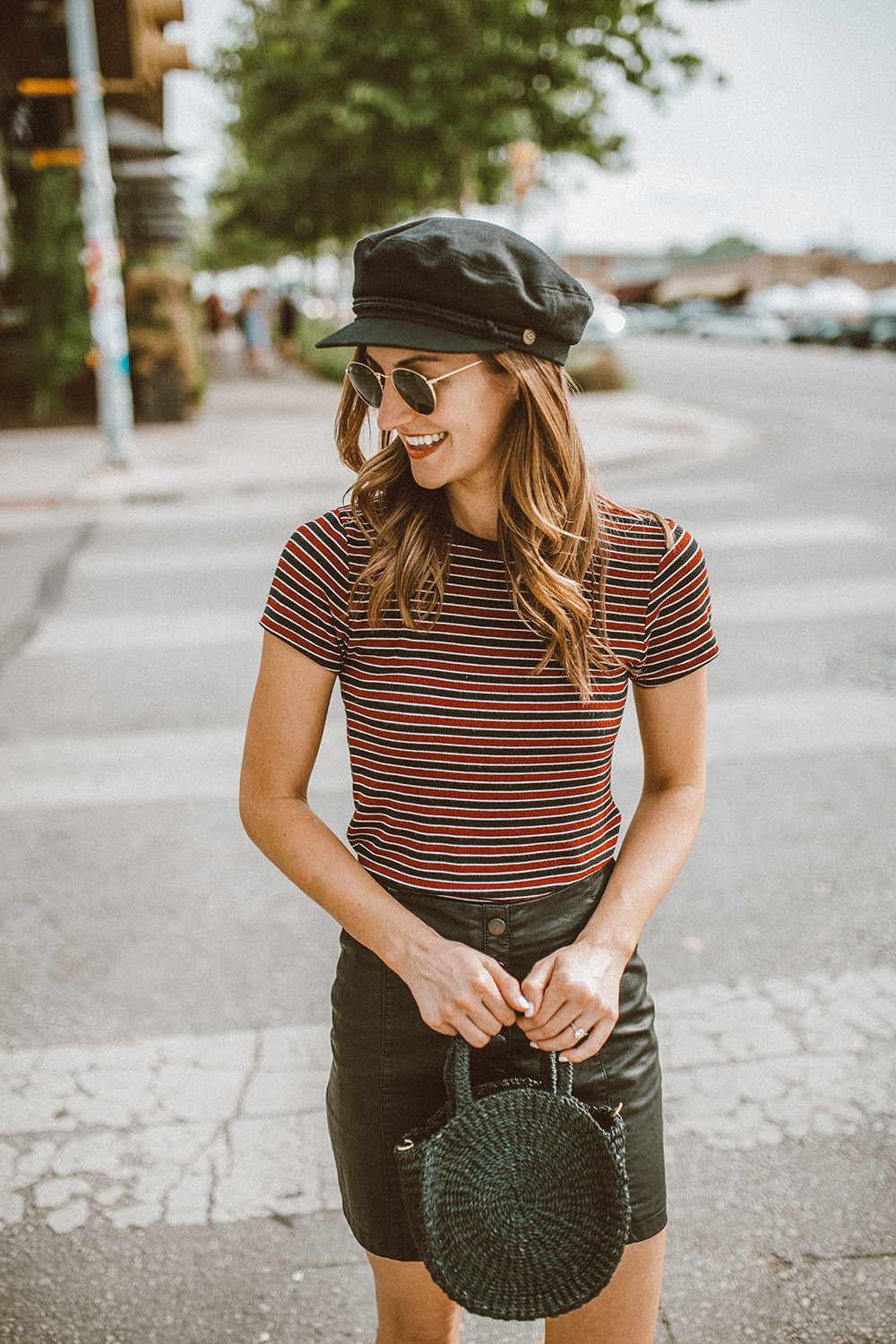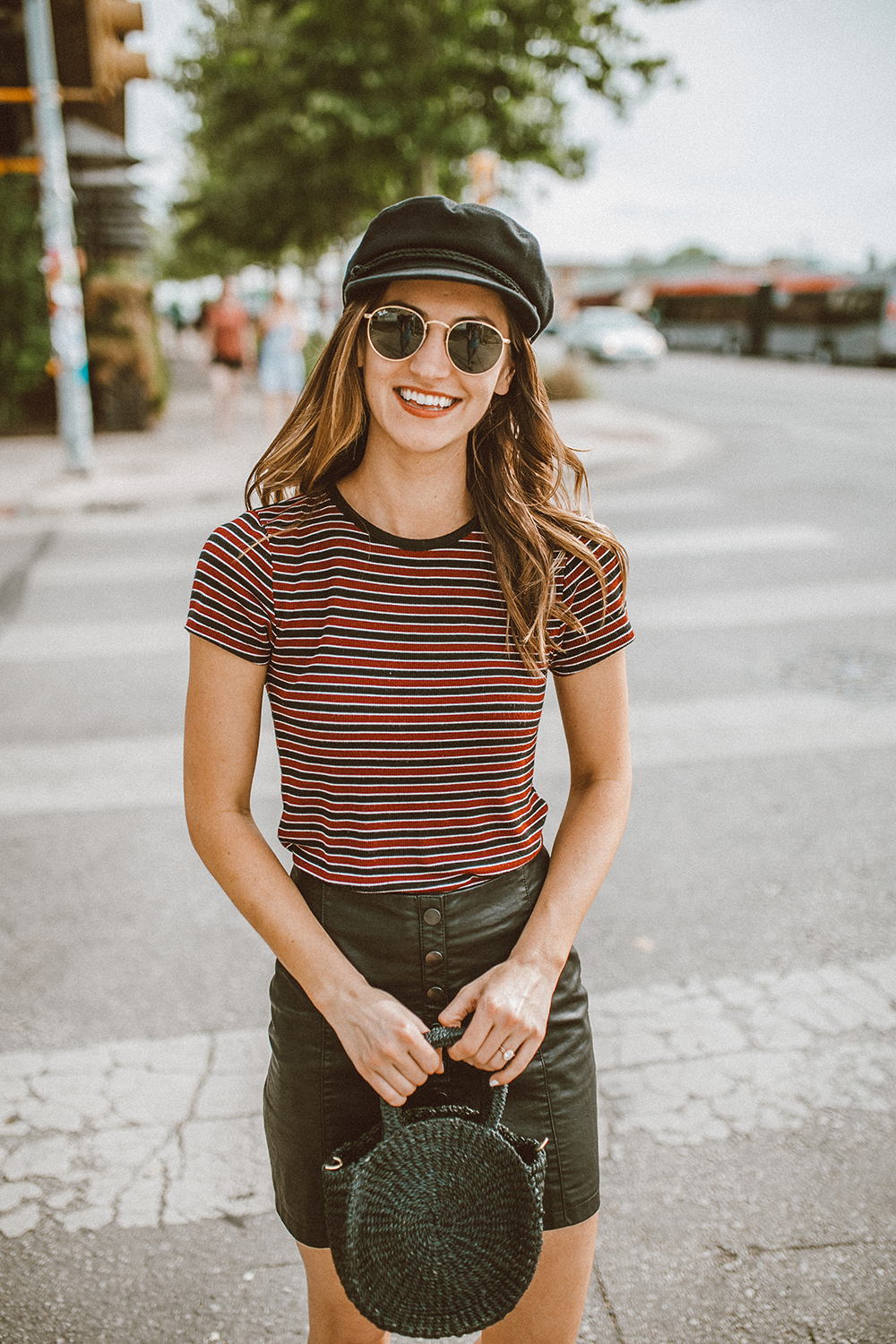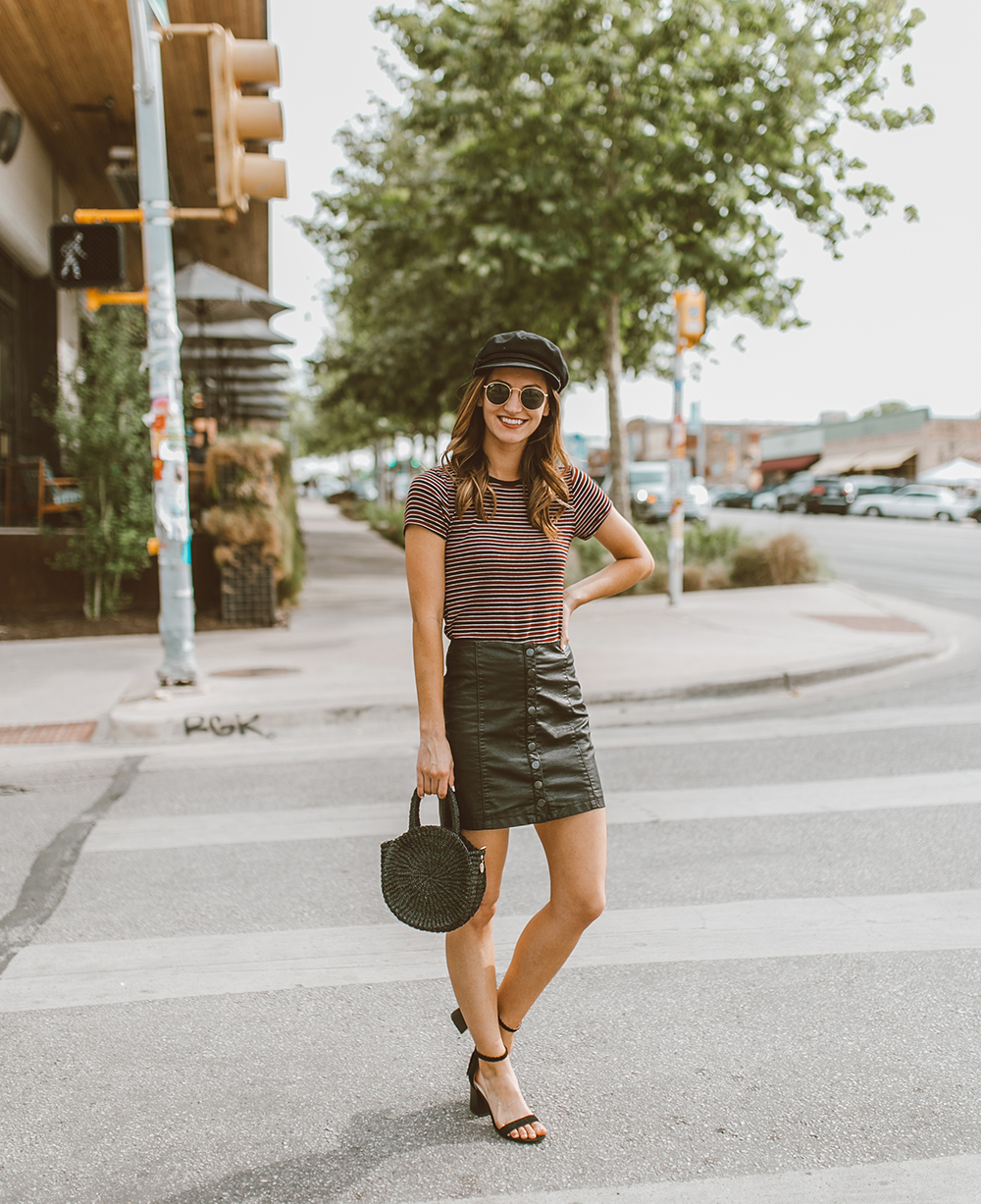 I have realized I am definitely a creature of habit (…my love for tan shoes, stripes, a good side-part…) and the same goes when shopping for hats. 10 out of 10 times my hats are by Brixton…I am seriously in LOVE with their hats. They're affordable (so many hat brands are outrageously expensive!), have a TON of different styles and colors and best of all, they're sold at one of my all time favorite retailers – Urban Outfitters. UO has become a staple go-to for jeans, tees, dresses, rompers (…I mean really, everything) and their Brixton hat selection is SO GOOD. I also love that Brixton has different sizes, so they're more tailored than a one-size-fits-all brand. Not sure if this helps (…I don't think it's easy to tell a persons head size by a photo haha), but for reference I wear a medium in the fedoras and a small in the fisherman's style.
Are you rocking the fisherman's hat trend? Let me know how you style your hats! One hat, so many ways. 😉 You can shop more Brixton goodies over at Urban Outfitters here. Have a great week, ladies! XO
HAT / STRIPED TEE / SKIRT / SHOES / HANDBAG / SUNGLASSES

SHOP MORE FISHERMAN'S HATS

A big thank you to Urban Outfitters for sponsoring this post! All opinions are my own.