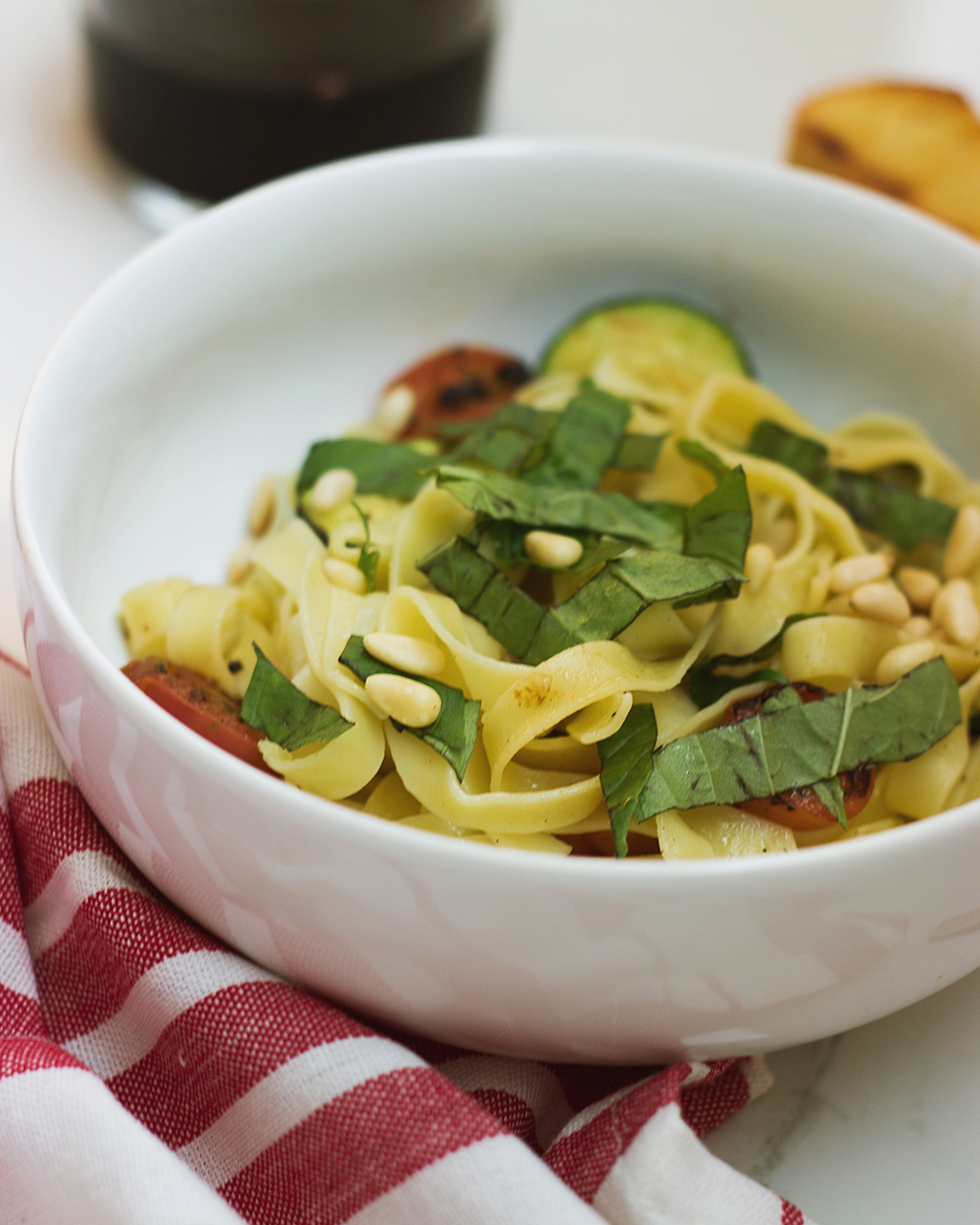 By Jessica Lee
It really feels like Spring has officially sprung here in Austin. I spent the weekend basking in the sun at Barton Springs Pool (if you're ever in town, add this to your "must visit" list!) enjoying the periodic cool breezes. It's that perfect time of year where you just want to be outside all of the time.
So let's make the most of spring and avoid spending too much time in the kitchen cooking. This Spring Vegetable Pasta is super easy to make, plus it's packed with vibrant, in-season veggies. Serve it hot or let it cool and take it as a picnic food. It tastes great either way, but I'm partial to enjoying it al fresco… 🙂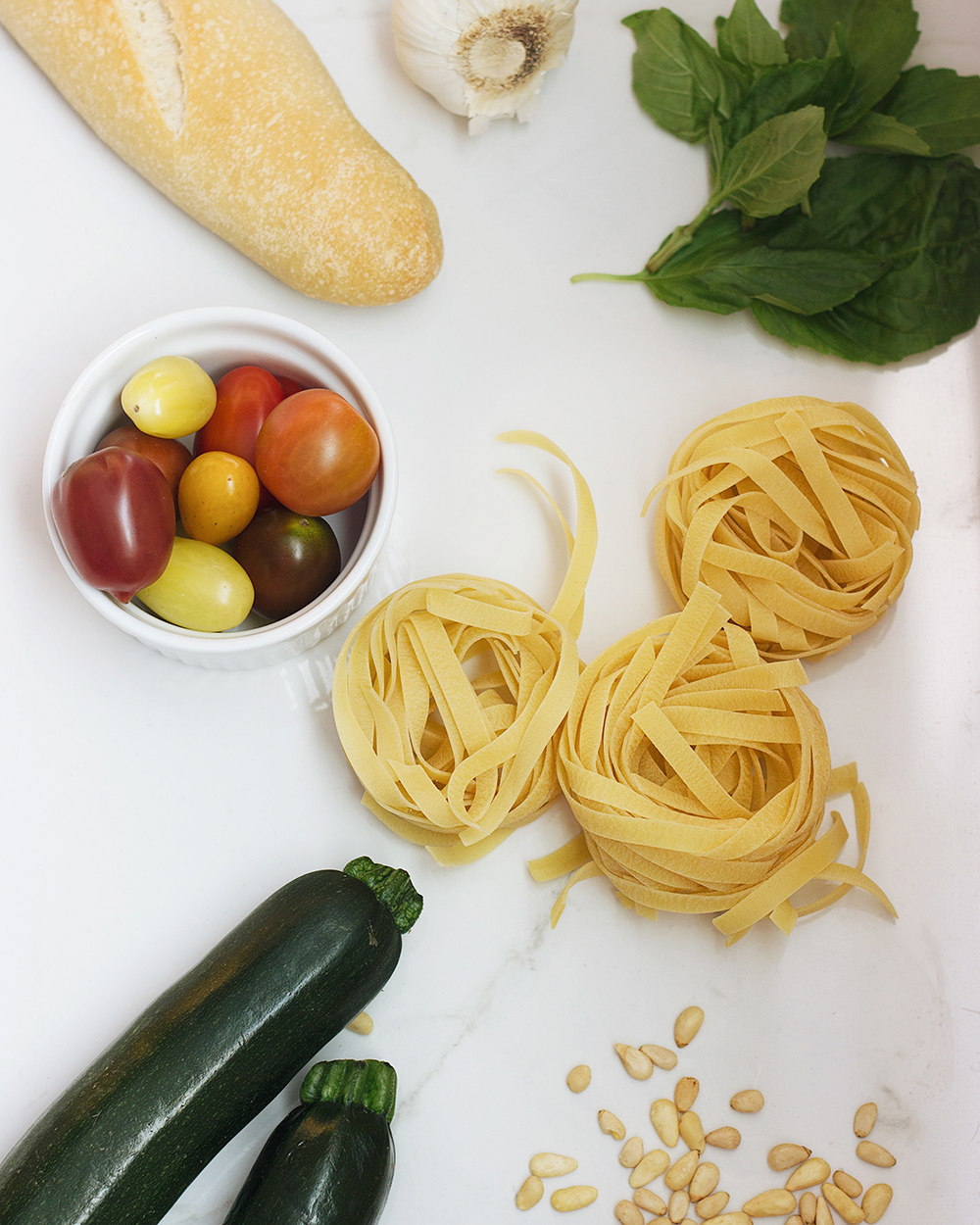 Spring Vegetable Pasta
Serves 4
2 tablespoons olive oil
2 zucchini squash, sliced in rounds
4 ounces tagliatelle pasta
15 cherry tomatoes, sliced in half
1 bunch basil, sliced in ribbons
2 tablespoons pine nuts
2 cloves garlic, crushed
Salt
Pepper
Directions
Heat grill pan over medium heat with 1 tablespoon olive oil. Place zucchini rounds on pan in a single layer. Cook until grill marks begin to appear (about 3-5 minutes on each side) Once cooked, set aside.

Add cherry tomatoes to the grill pan, and cook until grill marks begin to appear (about 3 minutes)

While cherry tomatoes are grilling, cook tagliatelle pasta in boiling salted water according to the instructions on the package.

Drain tagliatelle pasta, and place the pasta back in the pot. Add crushed garlic to the pasta noodles while still warm and mix thoroughly before adding in grilled zucchini and cherry tomatoes. Garnish with basil and pine nuts and remaining olive oil. Add salt and pepper to taste.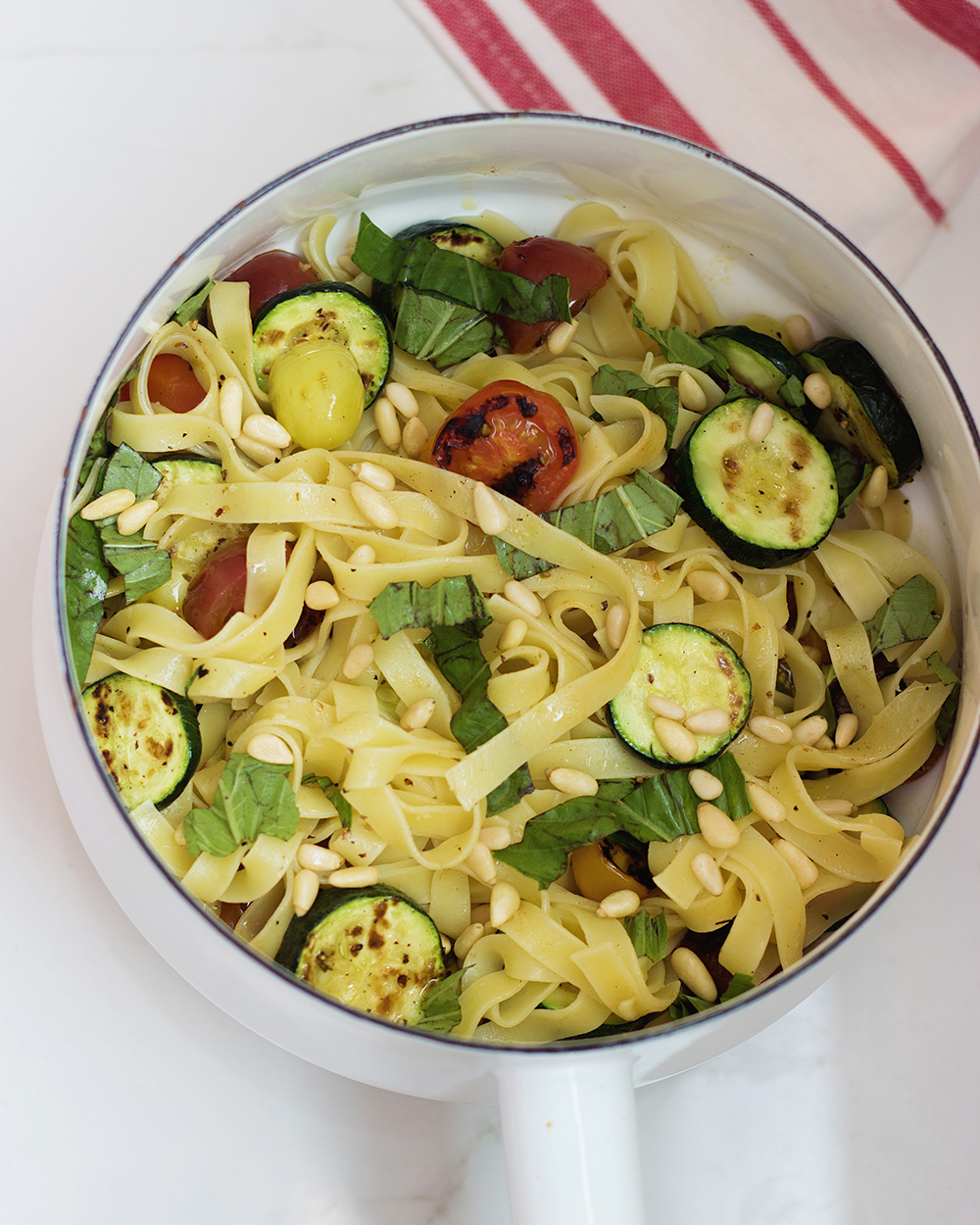 Enjoy!
Looking for more delicious recipe ideas by Jess? You'll love these…
1. Curry Cauliflower Soup
2. The Ultimate Avocado Toast
3. Kale Salad with Roasted Delicata Squash
4. Easy Vegetarian Ramen
5. Coconut Whip Chia Pudding
6. Everyday Breakfast Tacos