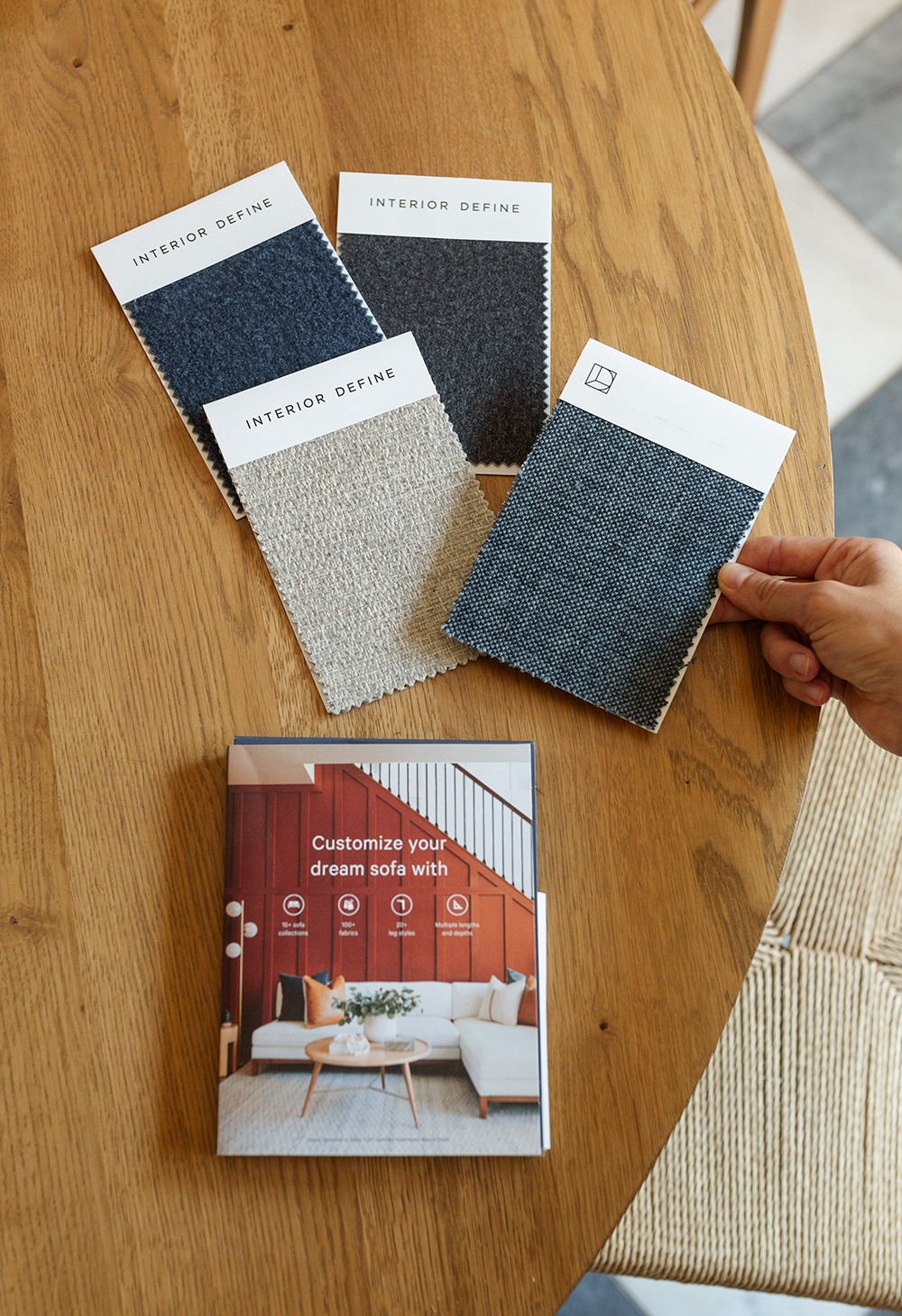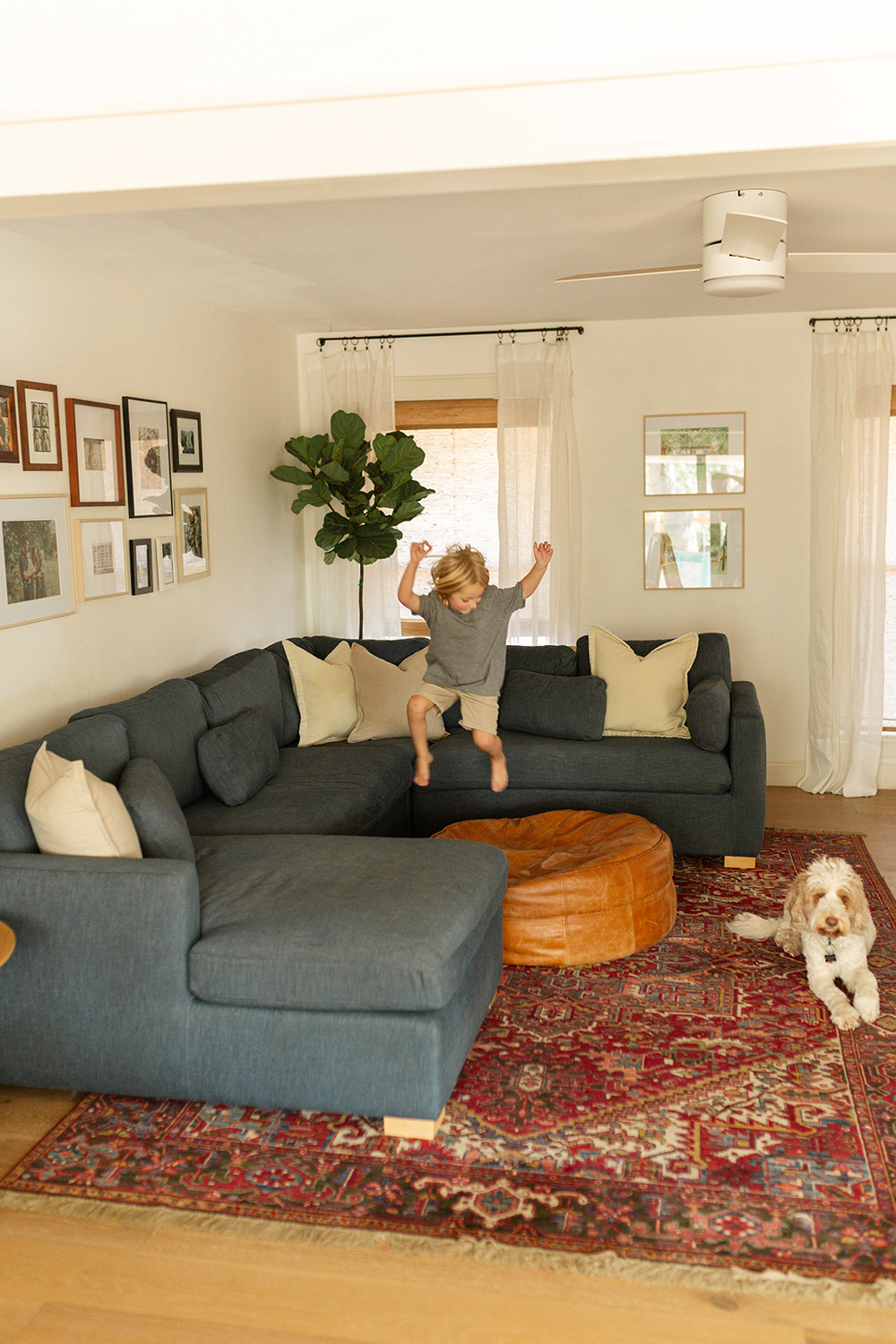 Hi friends, been a while since I've shared a home update with you! I took the summer off from social media to fully focus on the boys, and it was such a wonderful break. I'm really excited to get back into sharing mode this fall, starting with a living room refresh – and the sofa I have eyed for YEARS!
Ps. Use code LIVVY20 for 20% off your Interior Define order, valid until October 12, 2023!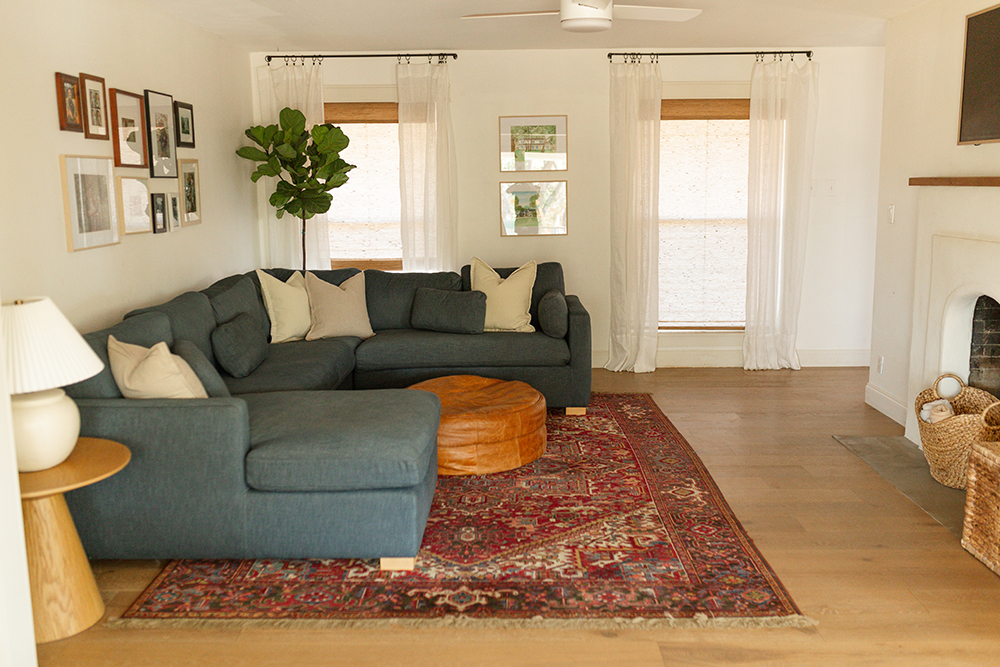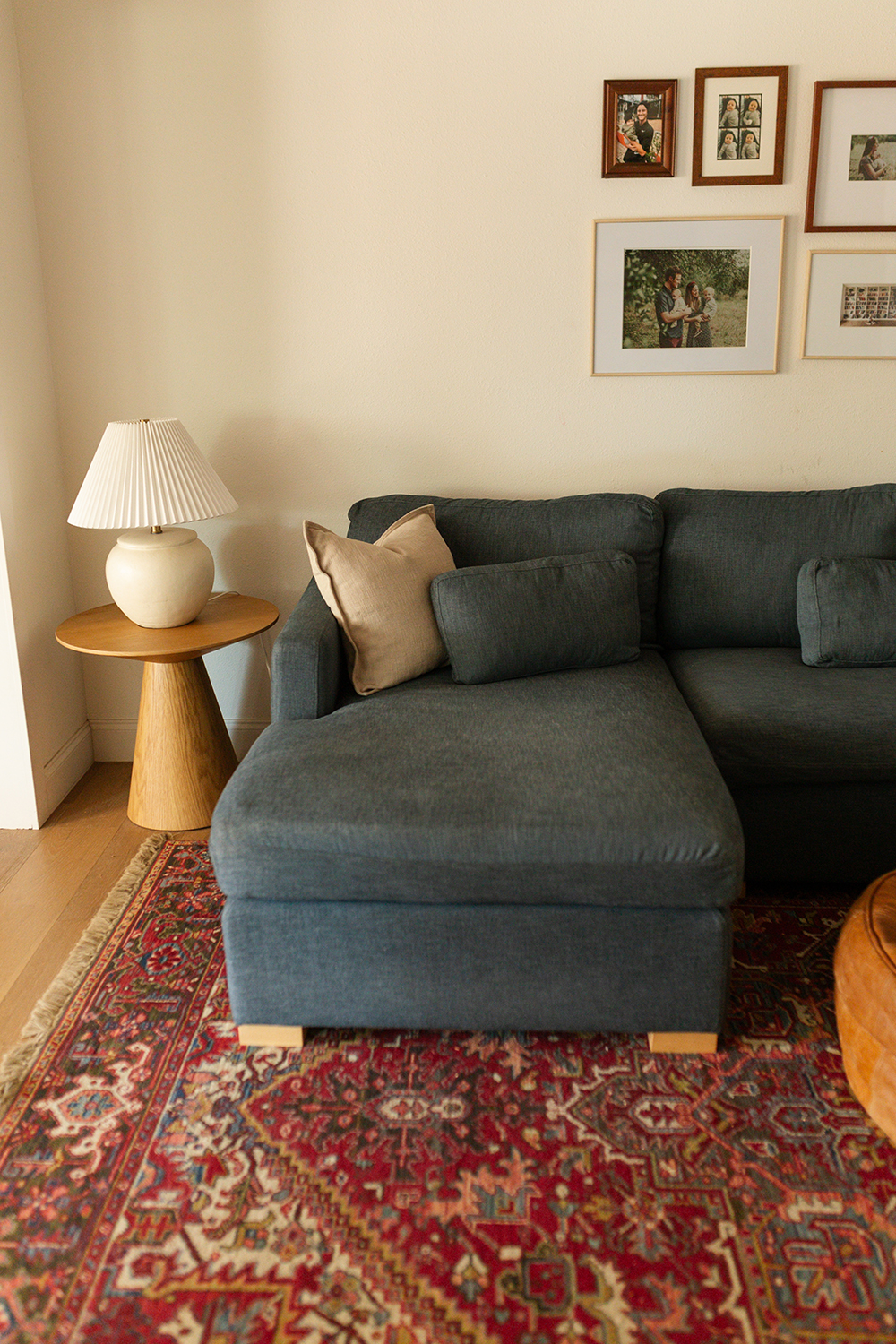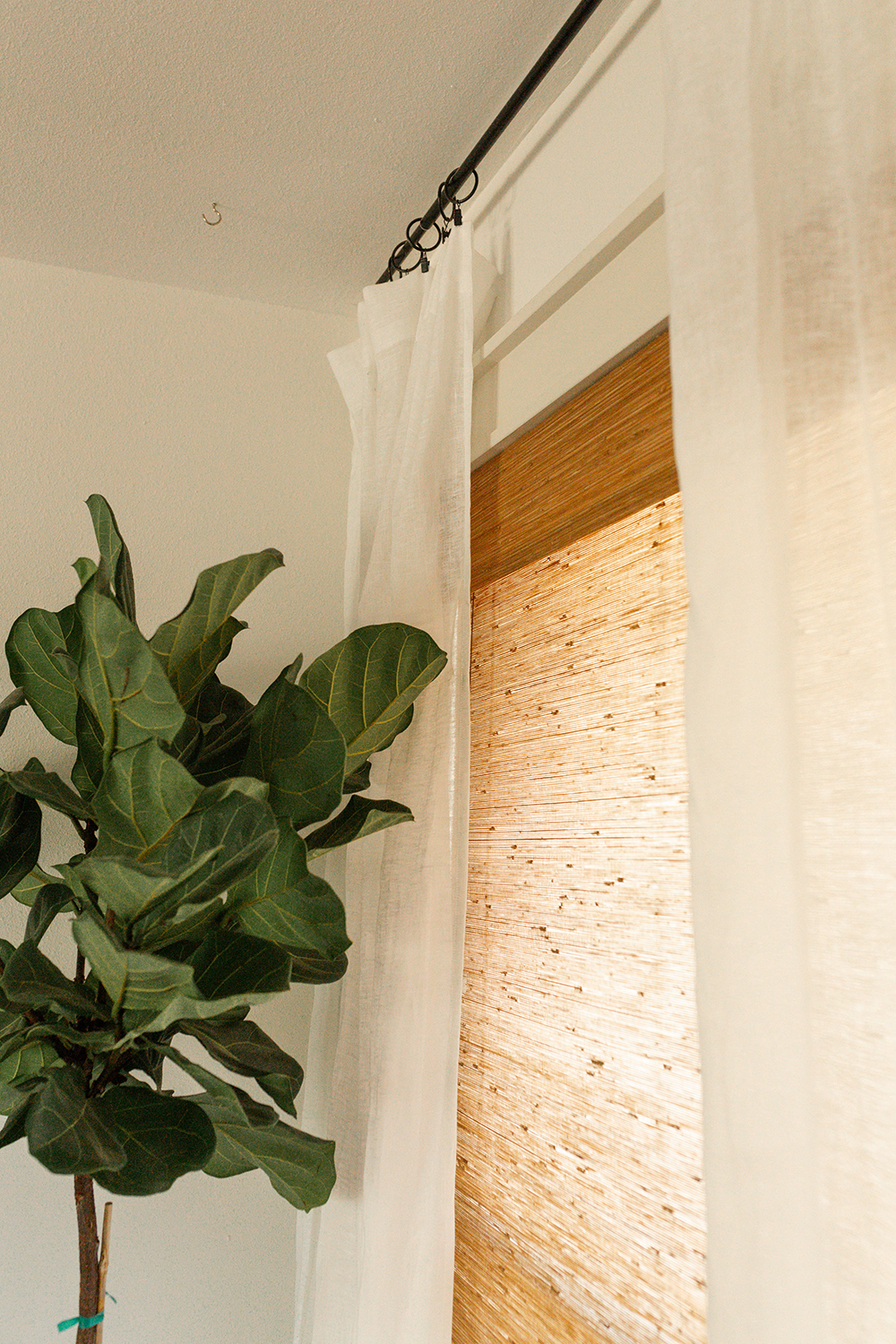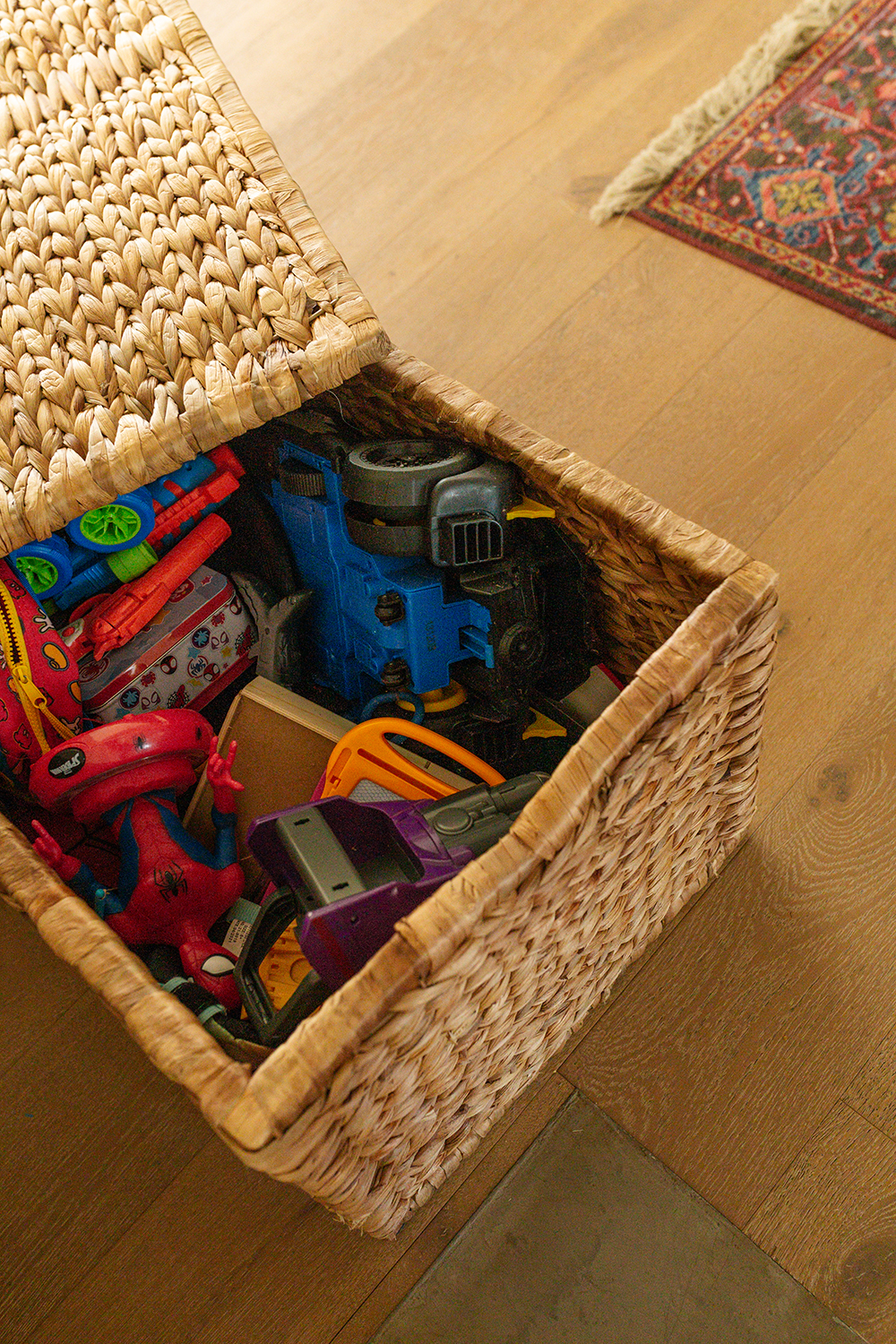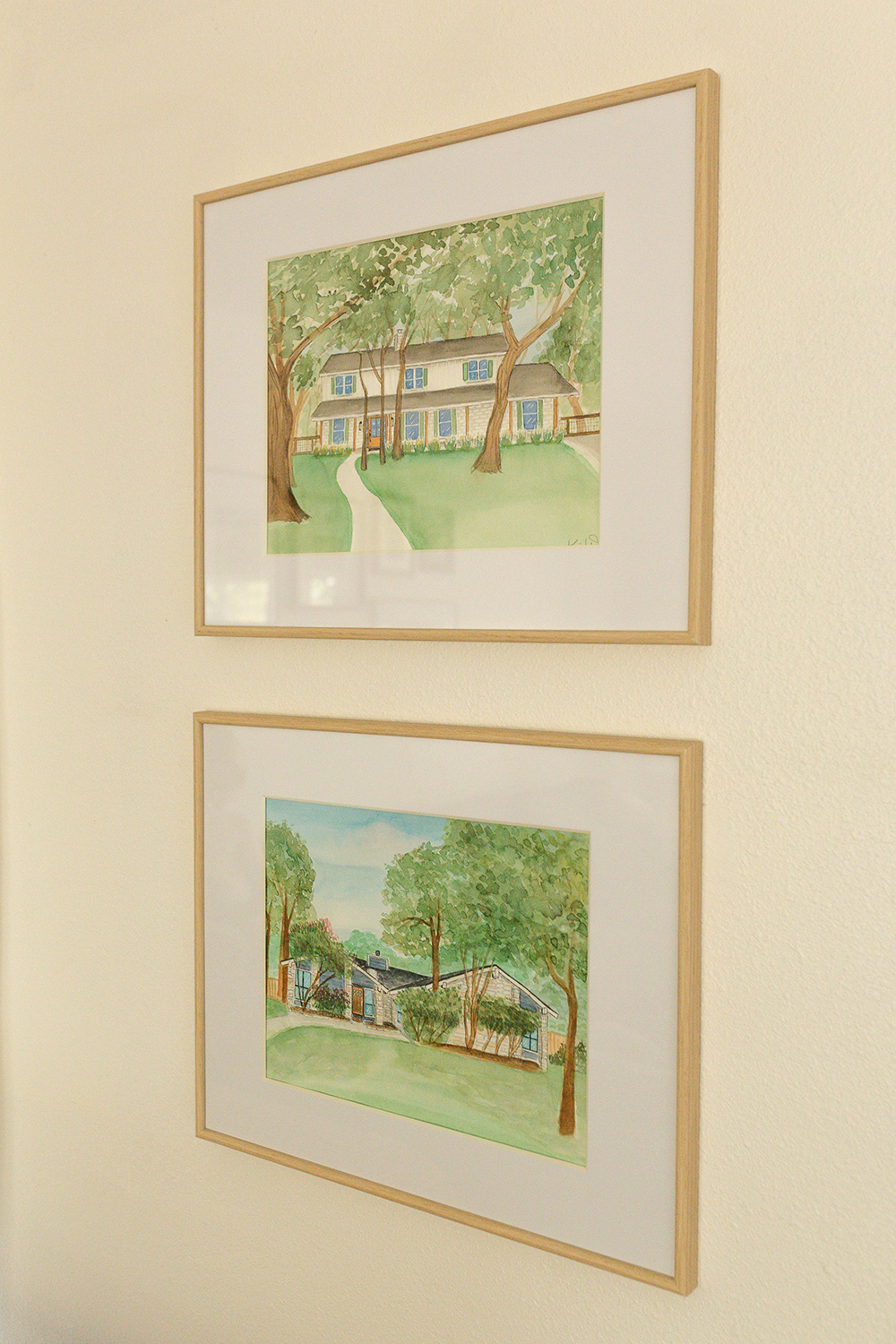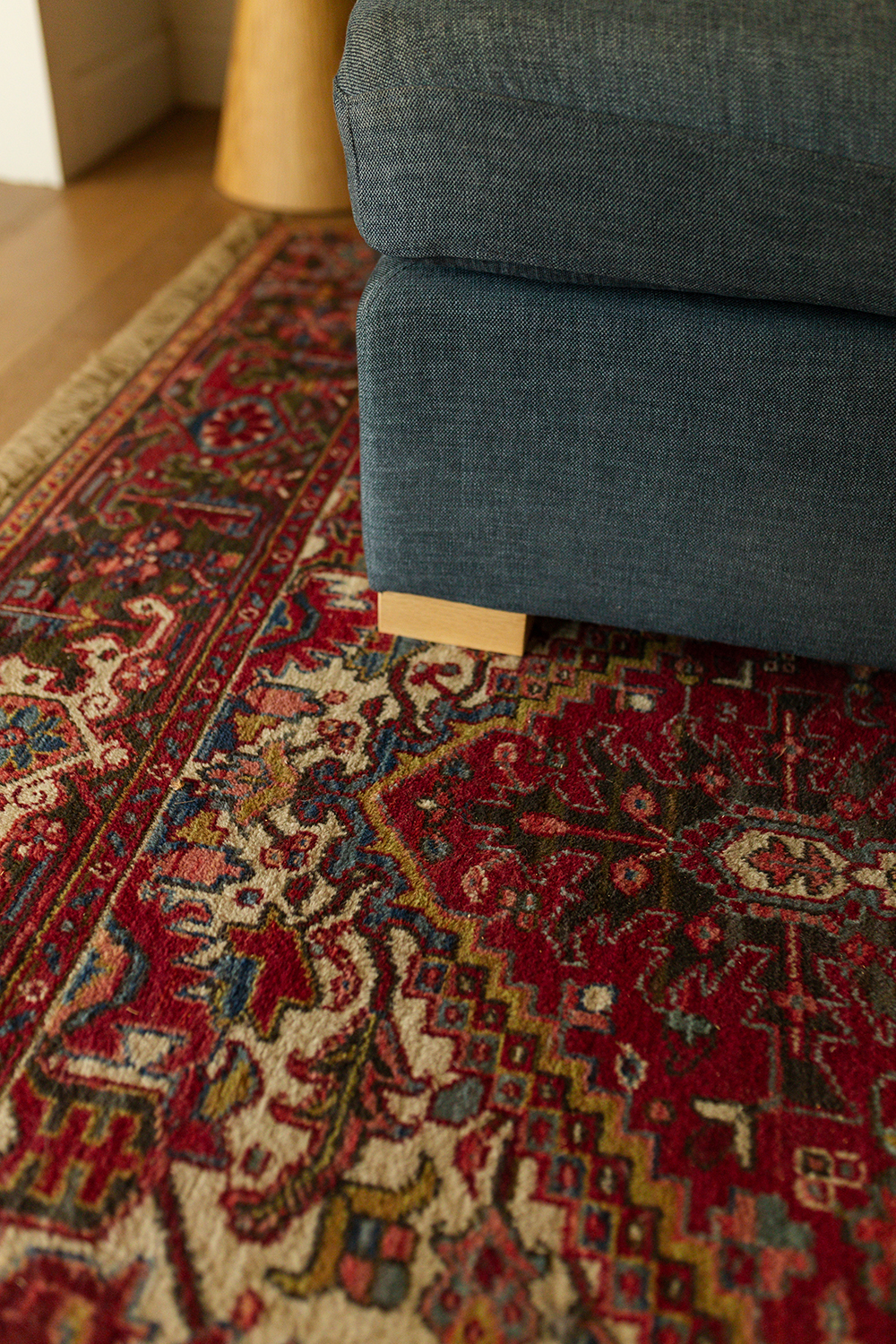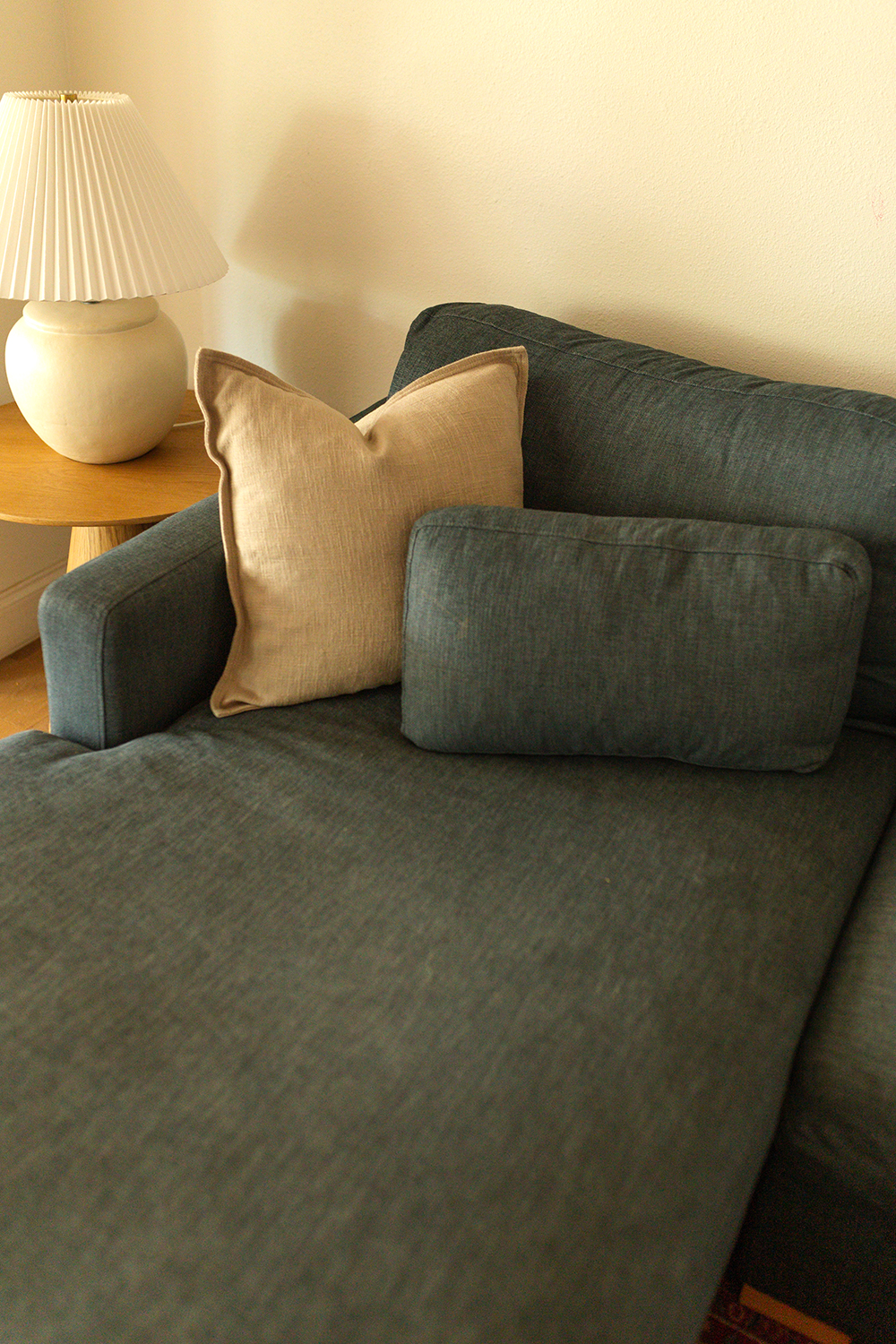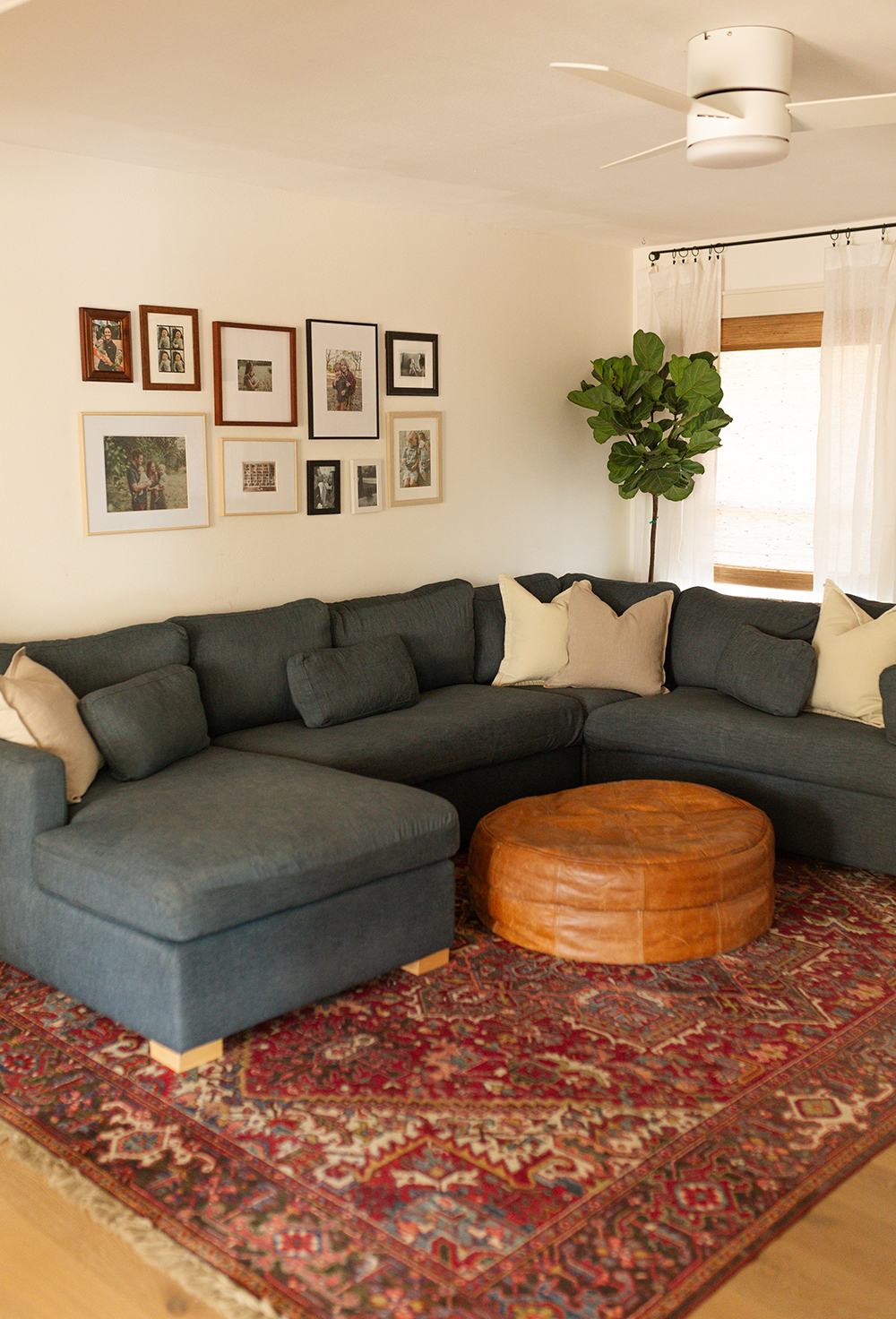 We are absolutely not the family to have a white sofa. It simply just cannot work with two big dogs and two awesome buck wild boys who spill jello while karate jumping from one end of the couch to the other. What I'm saying is, we LIVE on our furniture, and that's exactly how I love our house to be! This is where we found for one, the perfect u-shape sectional and two, the ultimate color and texture to handle our whole crew, all while looking incredible! 
We've had a handful of big sofa brands in our history of living room furniture, and by FAR the most durable, shape-keeping and just super comfortable is from Interior Define. We had the L-shape Sloan at our old house and it was seriously amazing. It trekked through a move, renovation, a second kiddo, big 'ol Lulu (100lbs) and Watson, and countless cover washes (truly, we washed those covers SO many times and they held up beautifully!). Eventually our family outgrew it and needed something bigger. This is when I received an Interior Define catalog in the mail and held onto this particular image for over a year as we tried to assess our needs and live in the space for a bit.
Interior Define allows you to fully customize your dream sofa. They have a ton of signature silhouettes, then you order with your fabric choice, appropriate measurements and leg preference. I love that you can order a handful of fabric swatches to try in your space beforehand, too. As you can see in the first image, we knew dark was likely the route for us, but we considered that beautiful Textured Weave in Opal for a moment. Also, knowing this sofa is meant for a family with pets, I opted only for performance fabrics. After feeling out the texture and color with each swatch in our living room, we finally decided on Wave Performance Basket Weave. It is so soft, adds some cool texture to the room, and I loooove the color! The deeper blue is practical yet beautiful and unique – and it also looks really great with a cool vintage rug. Everyone who comes over comments on the couch right away!
Building out a living room is not a quick process. I wanted to pick up items I really loved to fill out the space over time. I found the vintage rug at a consignment store, then the pouf came next (coffee tables and toddlers are not friends), updated the destroyed blinds (thank you, doggos) to beautiful grass shades, added curtains for coziness, stacked two custom home portraits that make me tear up more often than not (oof, sentimental artwork!), pieced together a gallery wall that brings instant joy and finally, found a sofa that we gather on all day, everyday, and is the focal point of the room. I love having my coffee in our living room, it feels like such a home now!
Use code LIVVY20 for 20% off your Interior Define order, valid until October 12, 2023! You can see their full selection of furniture here.
The details on what we ordered:
Charly Corner Sectional with Left Chaise

Fabric/color: Wave in Performance Basket Weave

Natural Oak Legs

Standard (37″) depth

Size: 131″ x 96″

Chaise Length: Standard (63″)

Chaise Width: Standard (39″)

Seat Cushion: Bench

Cushion Fill: Standard
As always, I am so grateful to collaborate with brands I love and admire – biggest thank you to Interior Define for partnering on this post! All opinions are my own.