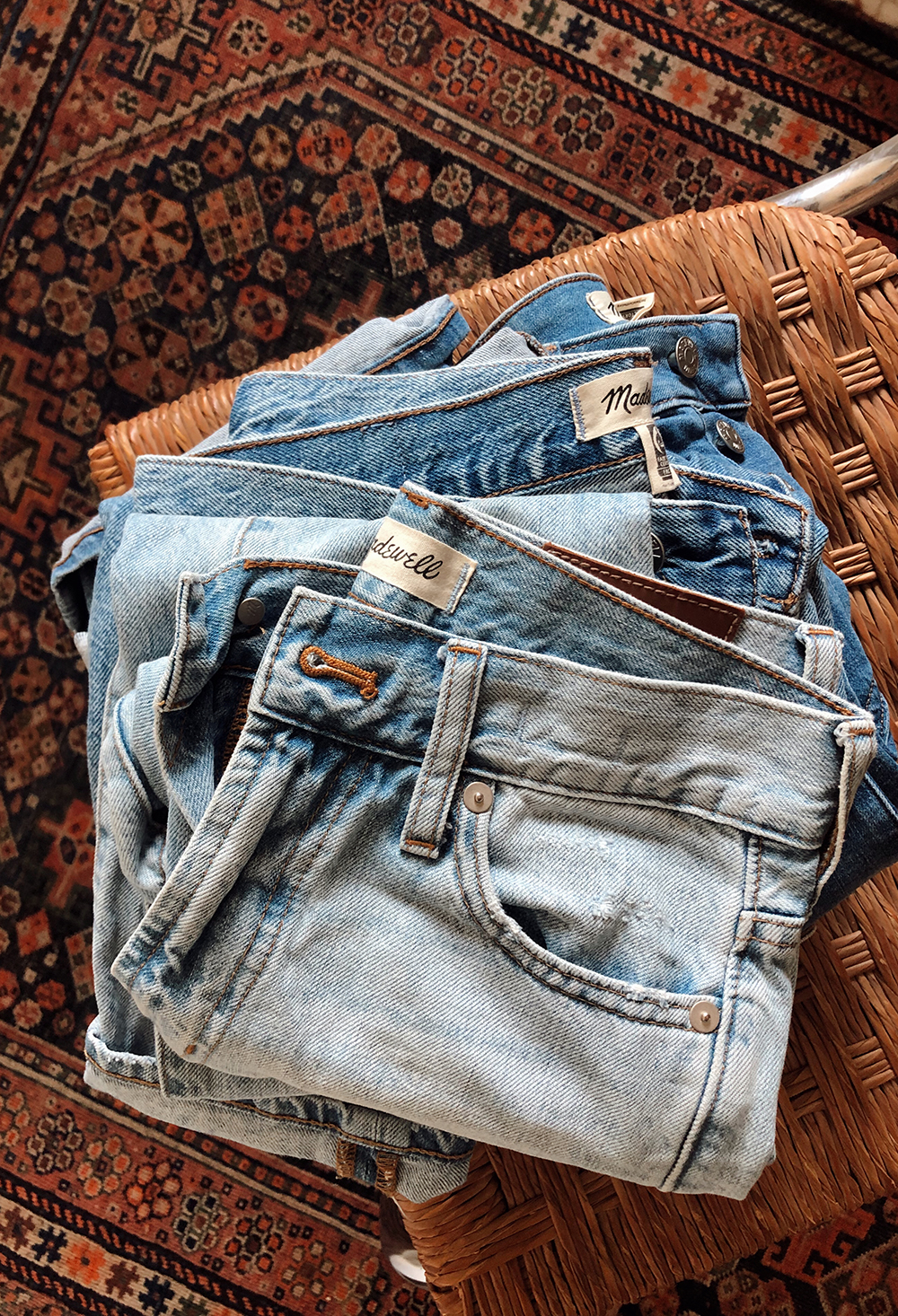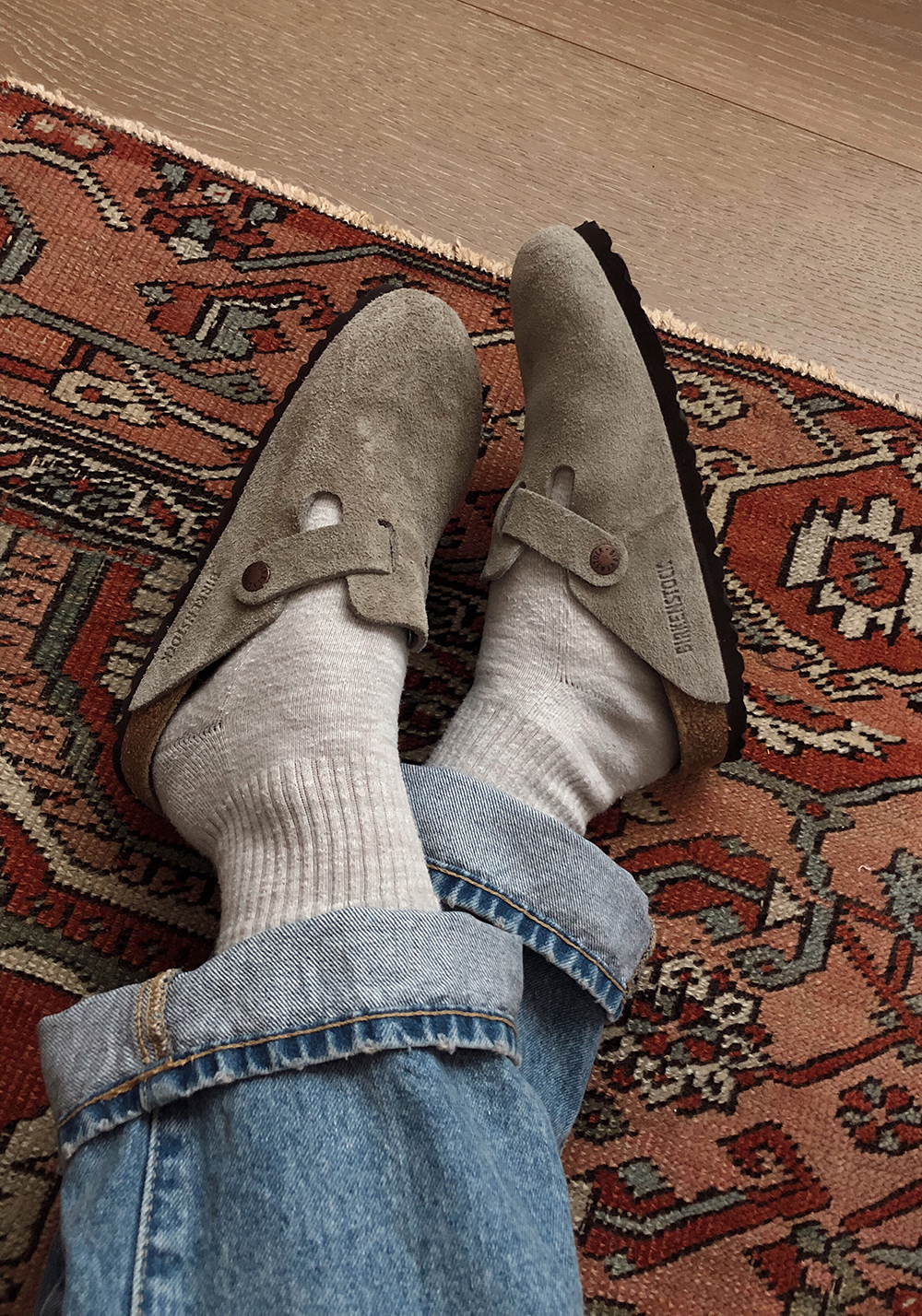 Two of our favorite retailers are having major sales that end soon! Aerie is offering 30% off sweatshirts and leggings, and Madewell is running 25% off site-wide for Insiders. Sharing a handful of pieces I'll be wearing all season long and some jeans I squeeeeezed my pregnant self into before my belly got too big (I really wanted to show how cute they are, excited to wear them next year!). Also just because, I threw in my top three most versatile shoes for fall + mom life. Hope you find something you love!
MADEWELL JEANS: 1 / 2 / 3 and BOSTON BIRKENSTOCKS / COZY SOCKS (on sale for $9!) / STRAIGHT JEANS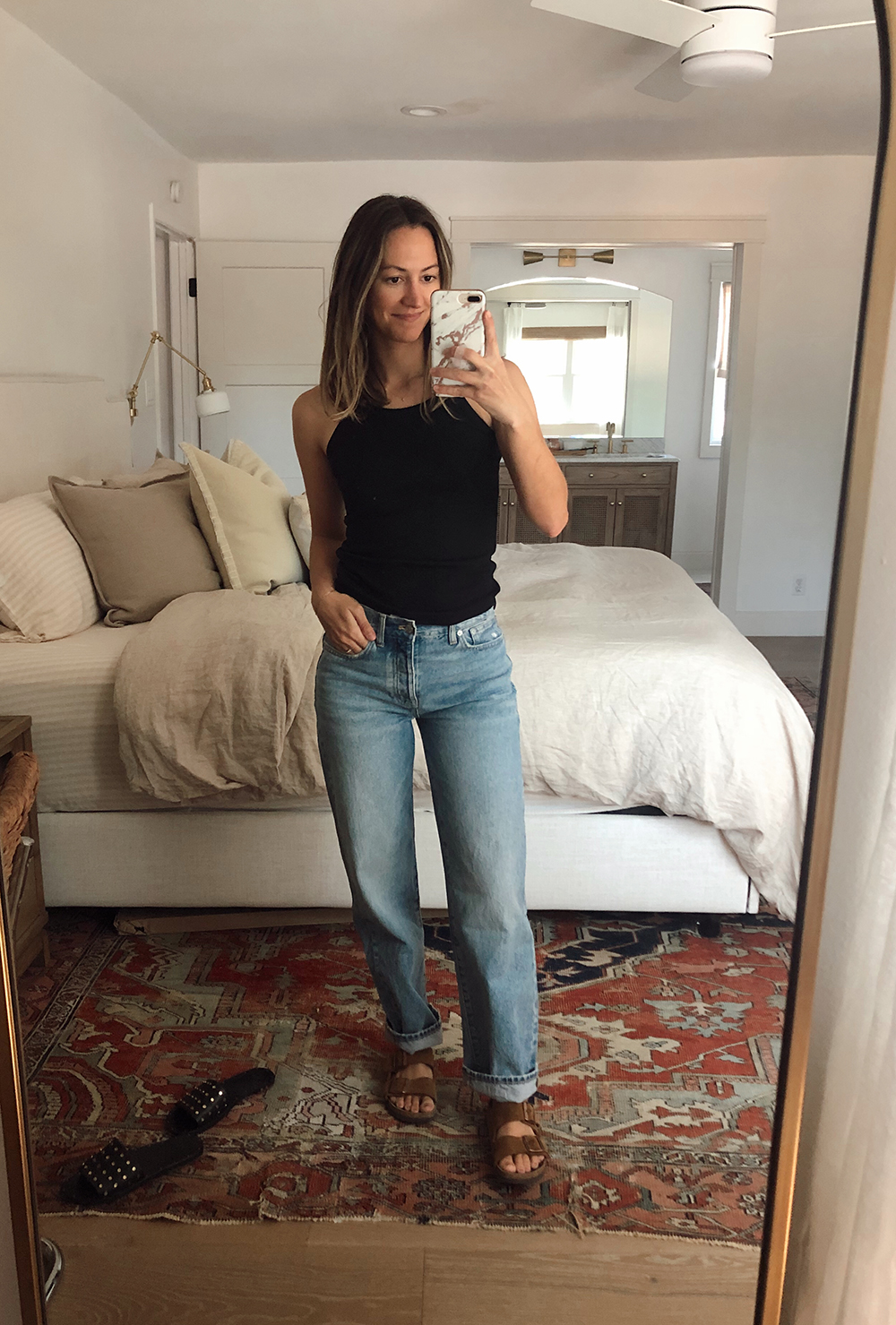 Okay so these are actually button-fly on the inside and SO CUTE. Definitely recommend! A more relaxed fit and lower-mid-rise. I'm wearing size 25.
LOW-SLUNG STRAIGHT JEANS / TANK TOP (size small)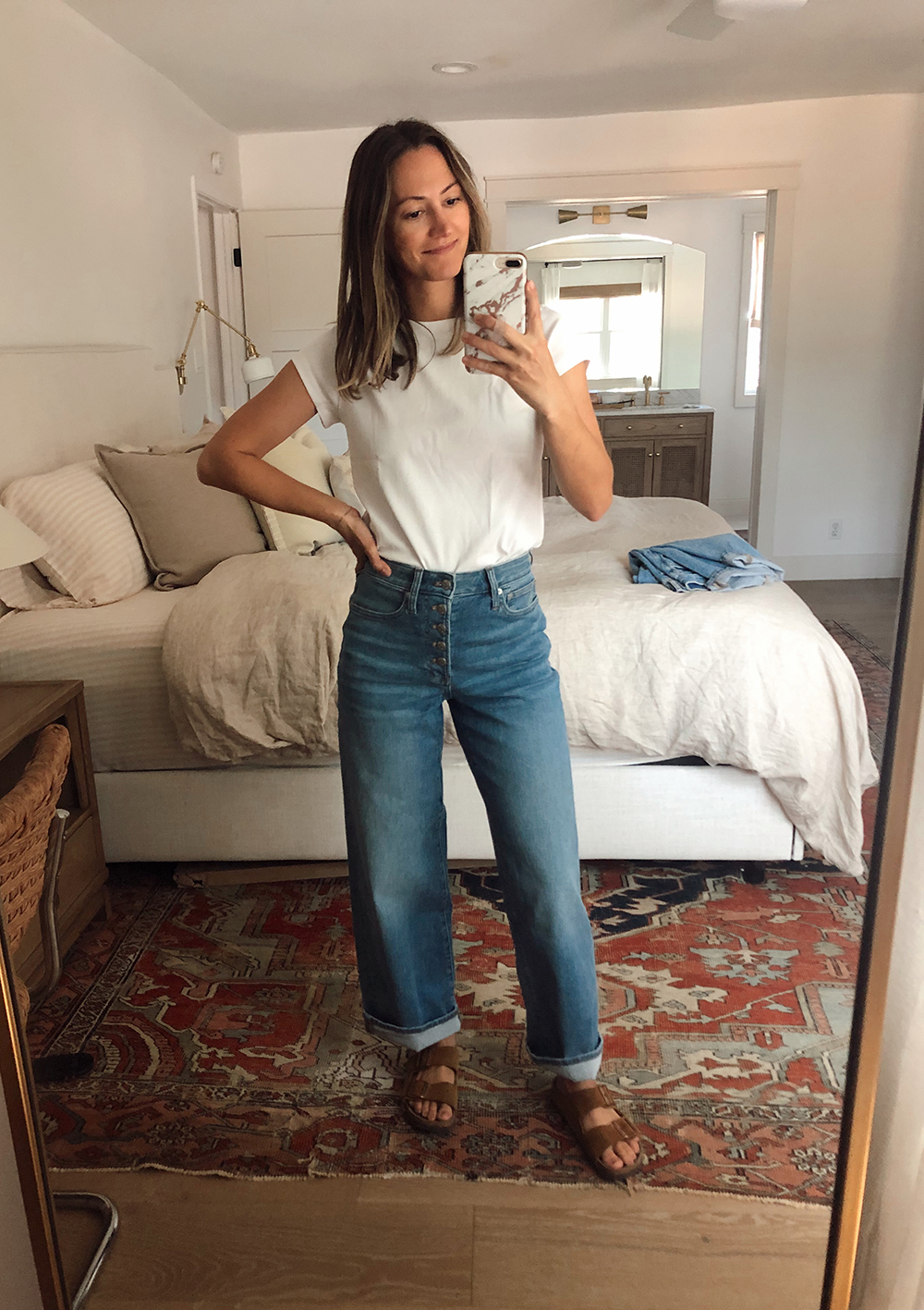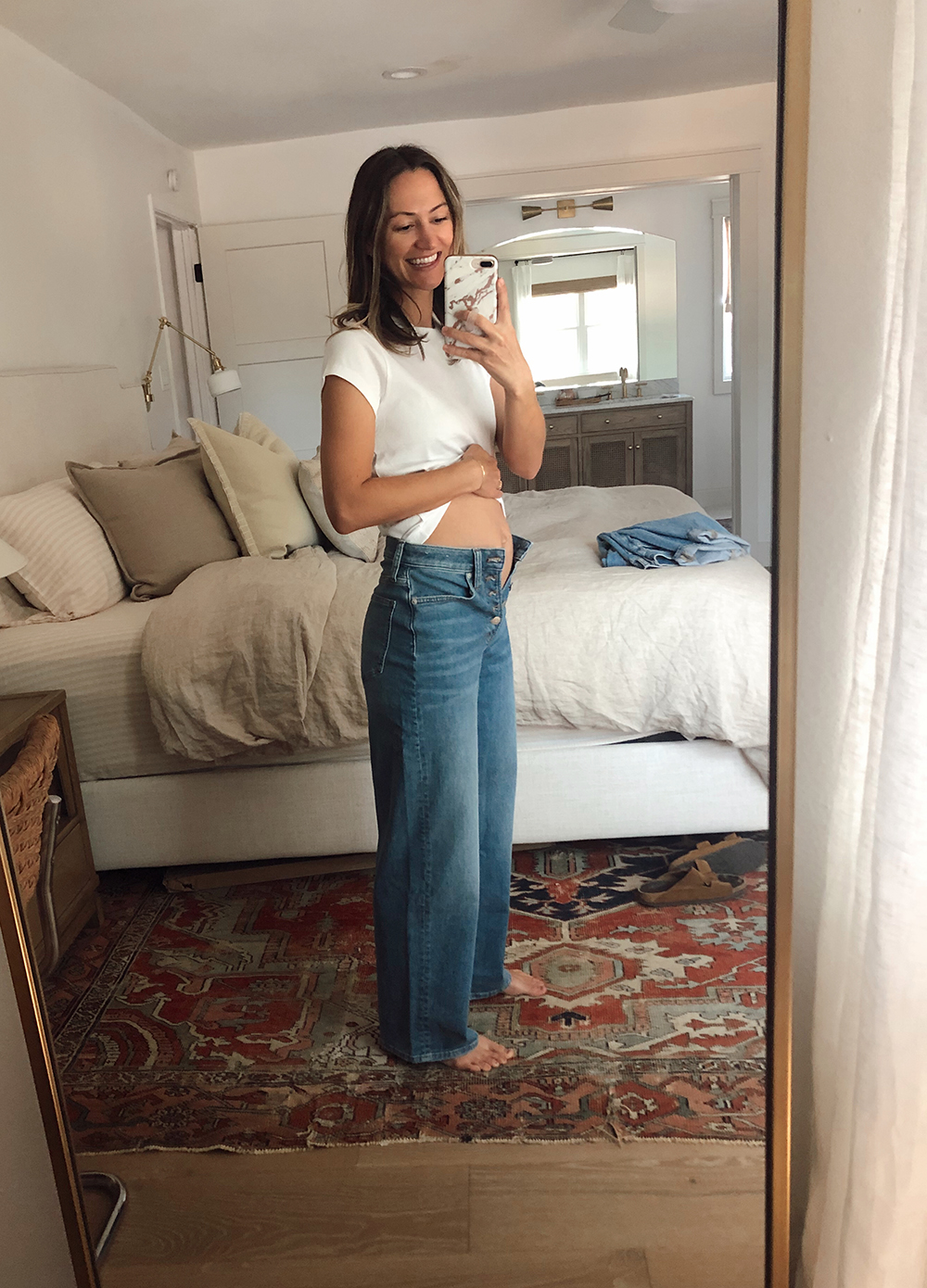 Boop! 😉 Hiya to our 12-week lil sweet pea in this photo! These jeans are obviously not maternity, so I won't be wearing them this season, but as I mentioned before I just wanted to show how they fit in case you're interested! Wearing a size 25, the length is super great rolled up or not and these have some wonderful stretch to them, too. They're already on sale, so you get an EXTRA 25% off that price, woo!
CURVY PERFECT VINTAGE JEANS / RIBBED TEE (medium)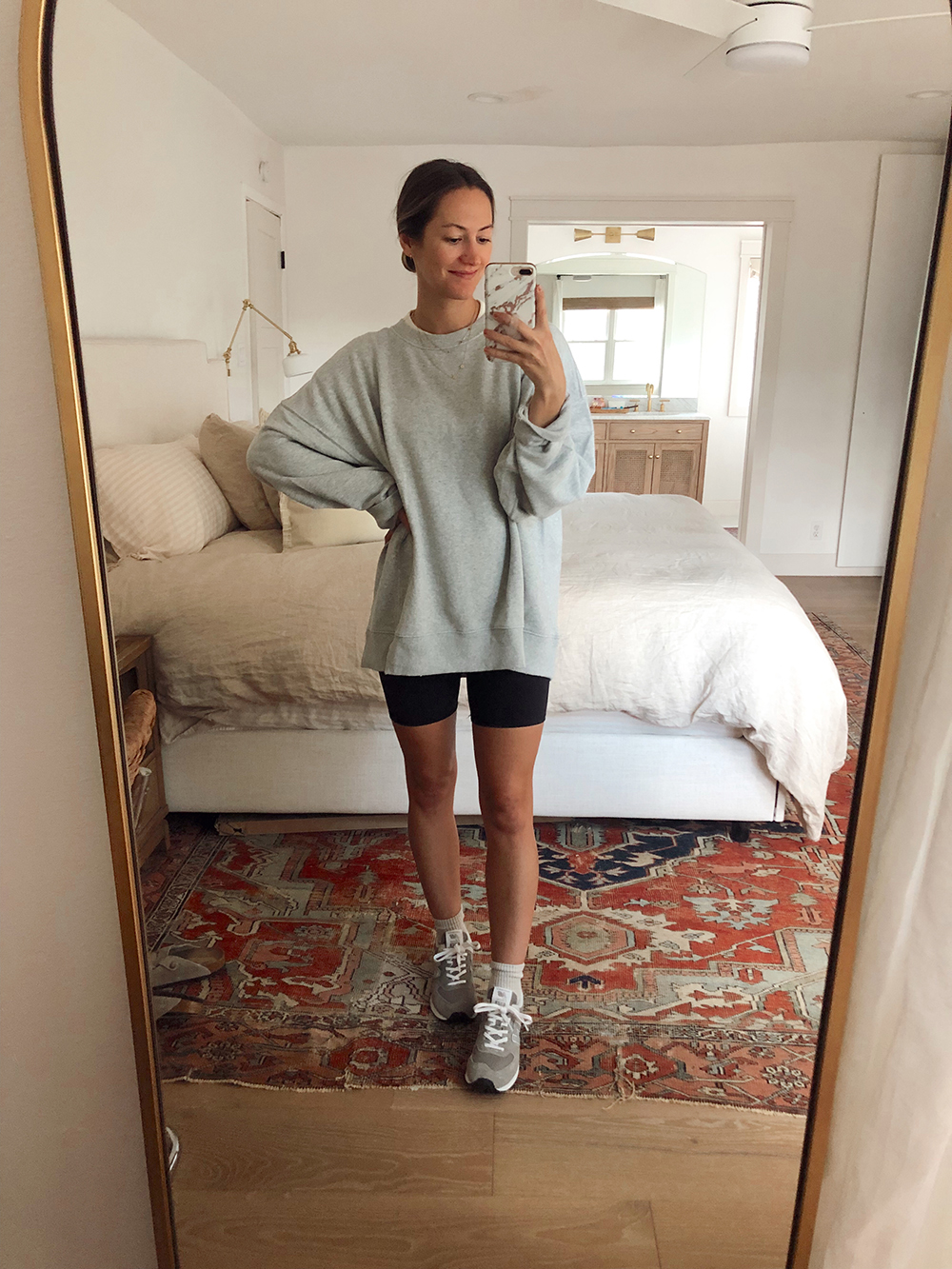 Hooray Aerie sale! This sweatshirt is 30% off!! Loads of colors here. I tried on a M and L and preferred the L knowing my bump will continue to grow in fall/winter. Paired with my Vuori bikers (small), cozy socks and go-to New Balance sneakers (size up a half size!).
SWEATSHIRT / SOFT TEE / BIKERS / SOCKS /NEW BALANCE 574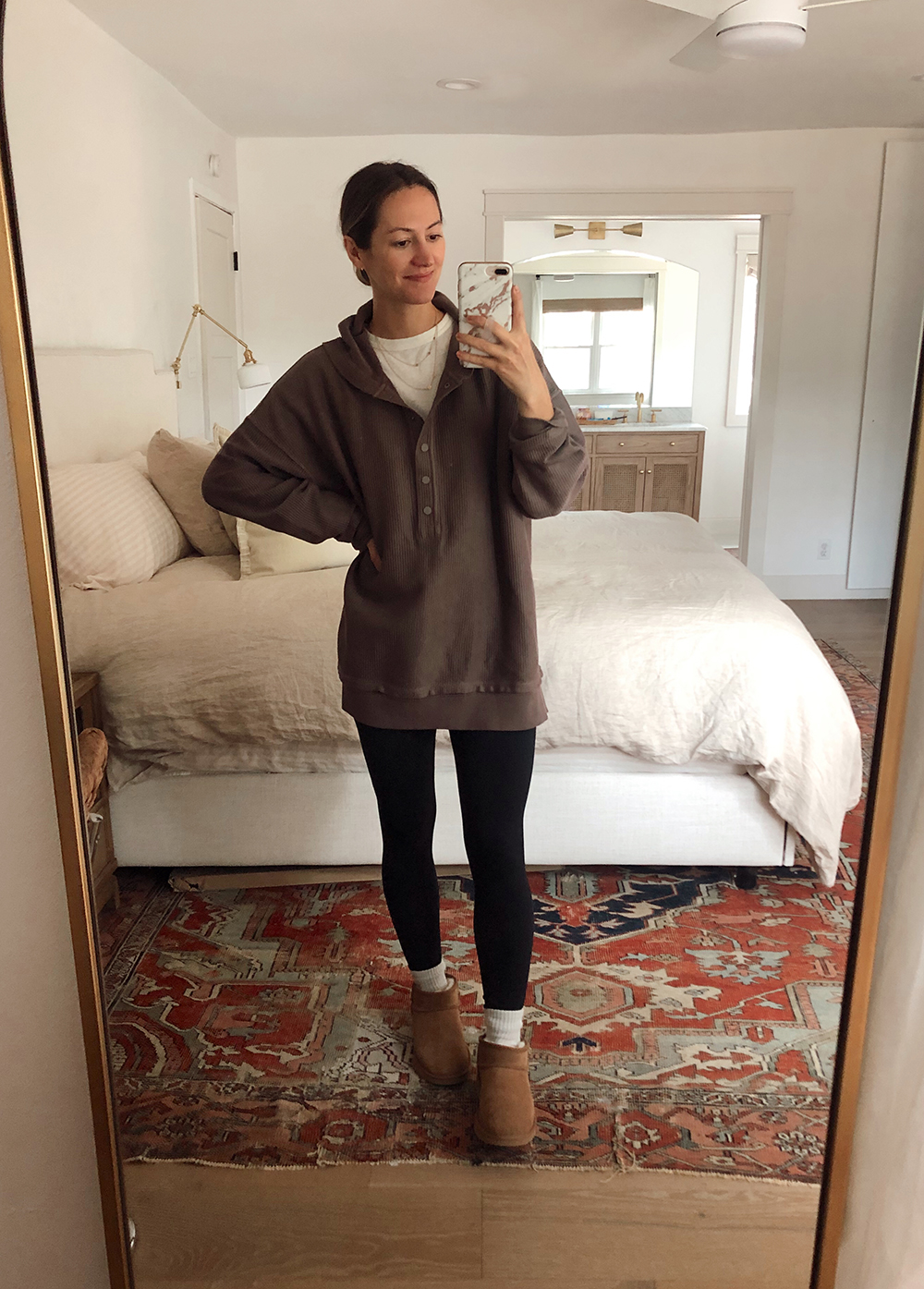 Another Aerie sale favorite is this insanely comfortable henley hoodie! 30% off and it's so soft you won't want to take it off, trust me. Wearing a M, I'm 5'6 for height reference, so if you're any shorter I'd opt for a smaller size so it doesn't swallow you! Love my sweatshirts covering my front/butt, so this length was perfect for me.
HENLEY HOODIE /SOFT TEE / ZELLA LEGGINGS /SOCKS / UGG ULTRA MINI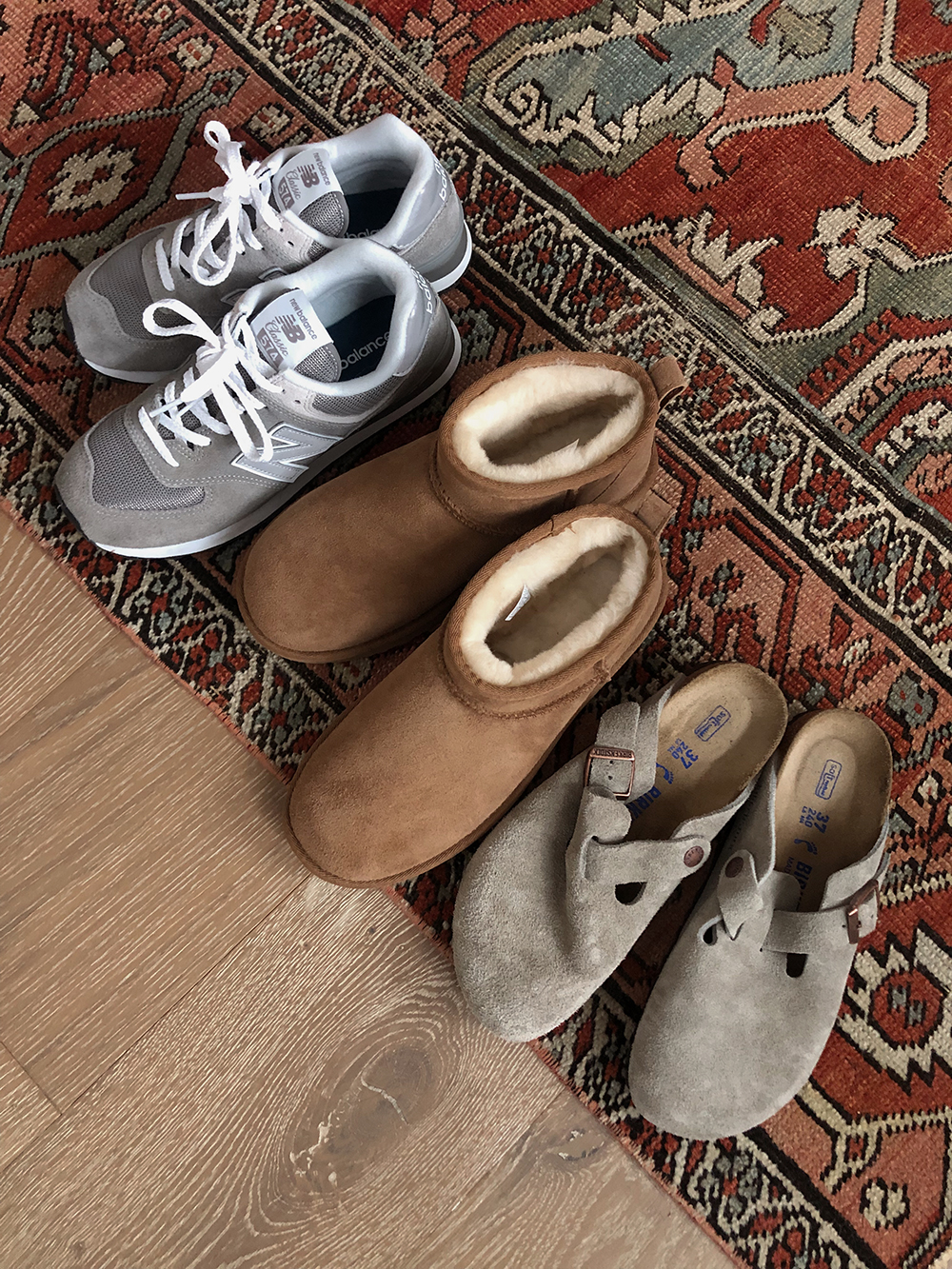 Finally, THE shoes of the season (for me, at least). I have a feeling they'll be tough to find as we get closer to actual cooler weather, so if you see them in your size I'd grab 'em asap!
NEW BALANCE 574 (order half size up) / UGG ULTRA MINI (fit TTS) / BOSTON BIRKENSTOCKS (TTS)