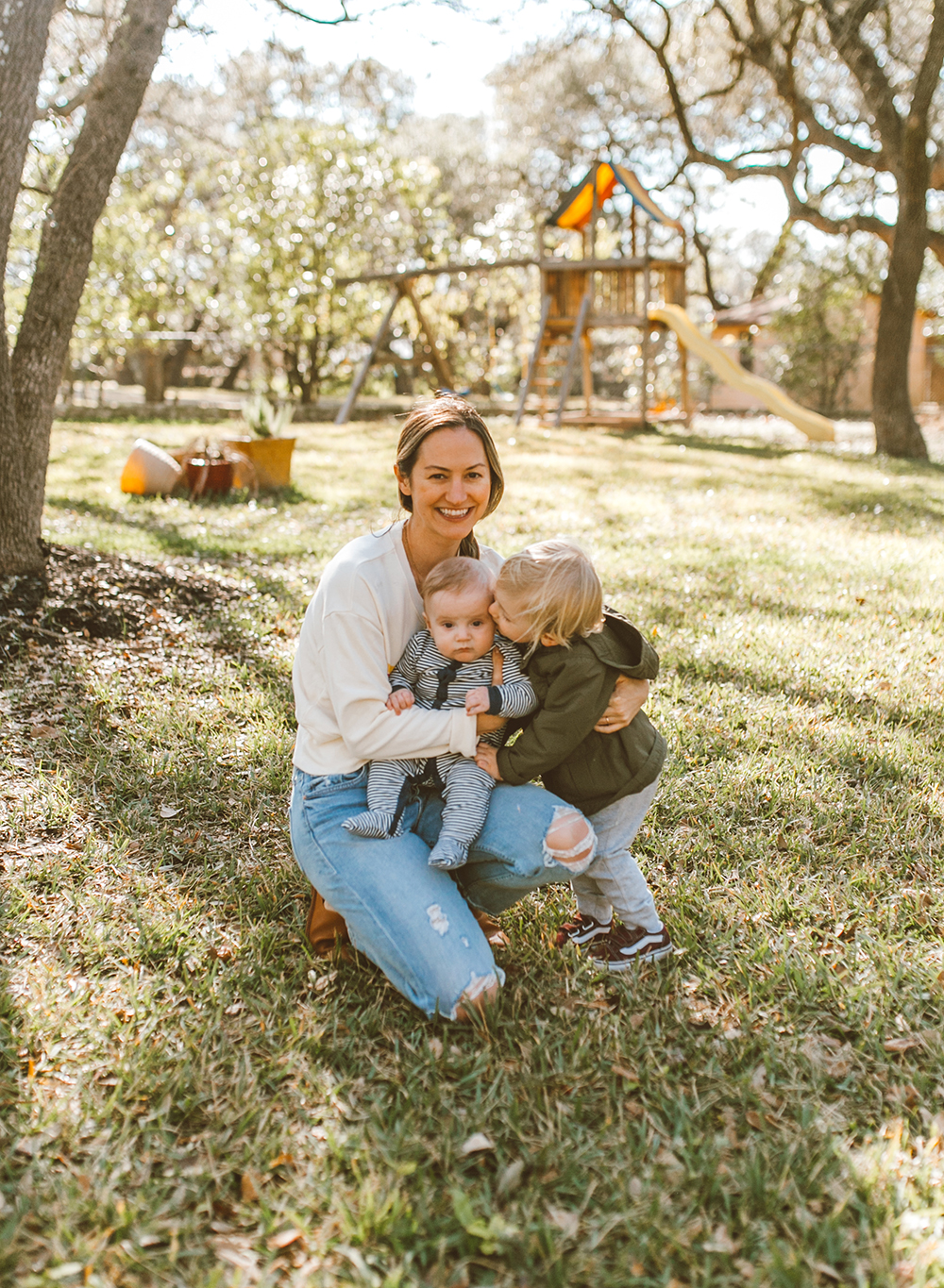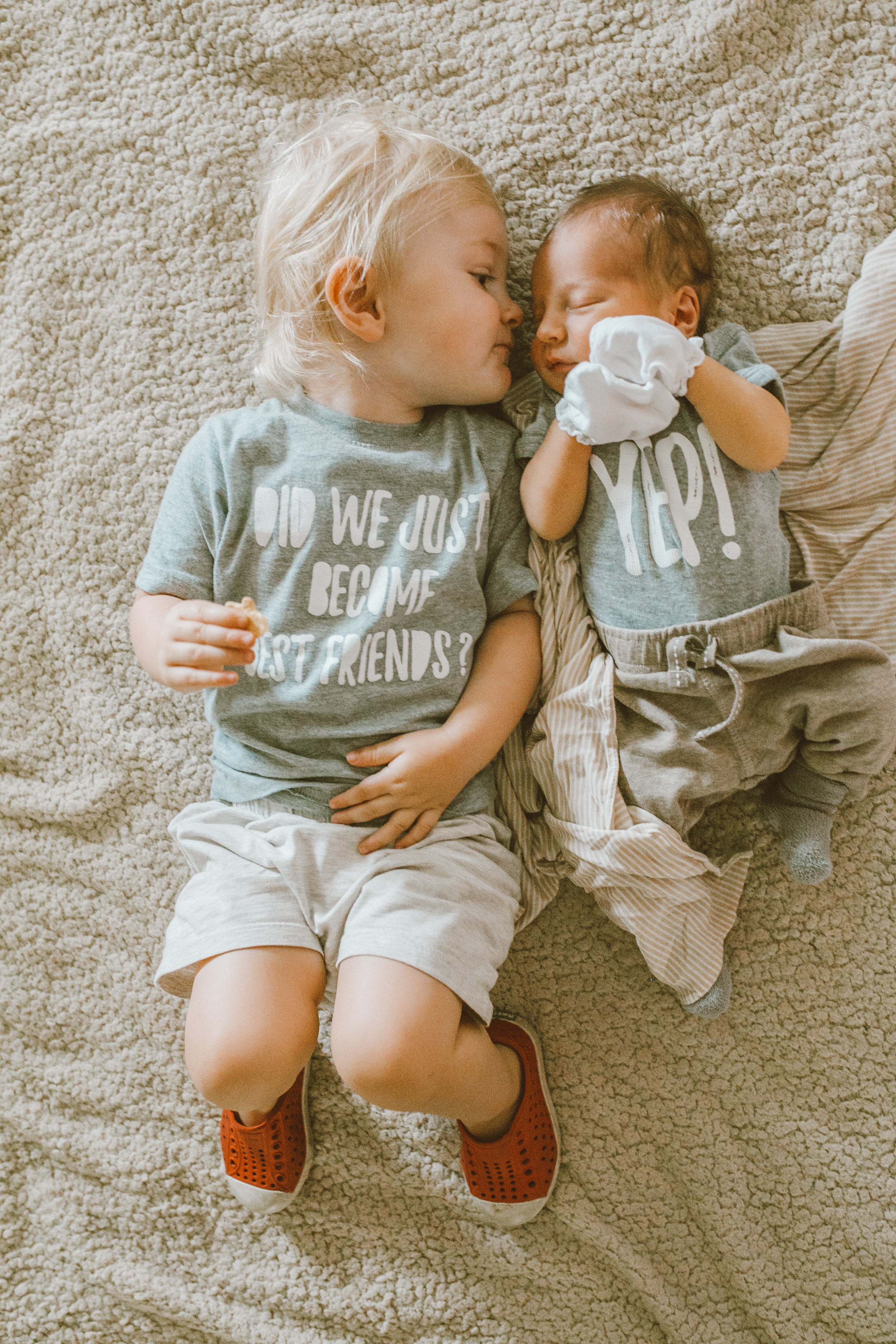 Four months ago we welcomed our second baby boy! Mid-pandemic, mid-lockdown, mid-two parents trying to work from home and take care of kiddos – we dove right into life with two under two. Ezra joined the fam and Jude became a big brother at 18 months old. I'll be the first to admit that life with two babies (because an 18 month old really is still a baby!) under two years old is not for the faint at heart. But it is filled with heart exploding love and worth every second. Even the seconds crying in the car from overwhelm and exhaustion (they happened a lot with one, they're absolutely still happening with two). Even the seconds peeing with the door open as your toddler vroom-vrooms his toy cars under your legs and your newborn rests in the lounger two feet away. The reality of taking care of two babies is not a Doen ad where you're effortlessly put together in a beautiful billowy dress smiling in a field while your children dressed in head to toe linen jumpsuits frolic in the sunset. The reality of two under two is a combination of exhaustion and joy in the same pair of leggings you've worn for days and an oversized sweatshirt with a fresh sprtiz of dry shampoo in your hair. All jokes (er, that is the reality…!) aside, it's also completely wonderful, fulfilling and an abundance of love that brings tears streaming down your face (I cry often because I have never felt such a precious, pure love like this) and a chapter in life we will look back on and cherish.
Through the sleepless nights and early mornings, we snuggle our babies tight, laugh as Jude does the cutest dance moves to BTS "Dynamite" for the 1000th time, squeeze Ezra's mushy thighs, inhale both of their absolutely delicious scents and smile so big with pride that these two miracles are ours and we get to enjoy them every single day. There is nothing like the happiness children bring into your life and we do not take a moment for granted.
I asked my Instagram followers to submit questions they have for me regarding life with two under and two and below you'll find my answers. If you have a question I didn't get to, please feel free to leave a comment. 🙂 Thanks so much for watching the madness that is our life unfold…! Sending big hugs to all the parents out there doing their best. Also – keep in mind that every family unit operates differently, what works for us may not work for others and that's the beauty of parenting…it's personal!